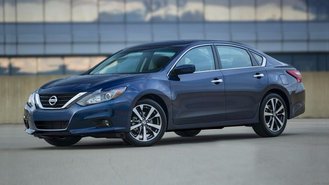 Nissan is the latest automaker to incorporate an intelligent personal assistant into its vehicles, as the auto manufacturer recently announced Alexa integration for 11 of its vehicles. With the new Alexa skill, owners will be able to remotely lock and unlock their vehicle, flash the car's lights, honk the horn – which should come in handy when the time comes to play a practical joke on someone – and, on certain models, turn the engine on and off.
The new skill will become available later this month as part of its NissanConnect Services telematics suite. Owners will be able to use the skill free of charge, but will need to have access to NissanConnect Services and have a valid Nissan Owner Portal account. The skill works similarly to the other 25,000 that are available for Amazon's popular virtual assistant – owners need only give a verbal command to their Amazon Echo, Echo Dot, or Echo Show.
"Alexa, ask NissanConnect Services to start my Murano" is an example of what owners can say. Alexa will need a four-digit pin, though, to send certain commands to the vehicle, which includes remotely starting a car.
The Nissan skill will be available on a variety of vehicles from model years 2016 to 2018 with NissanConnect Services. Nissan will expand the available service to other vehicles in the near future, but to see a list of cars that the skill will be available on at the launch, check out the list below.