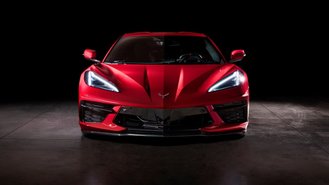 Last week's announcement that the C8 Corvette will start at $59,995 with destination didn't come as a surprise given that the brand had already teased a starting price under $60k. However, this MSRP may not last long as a recent report suggests a price increase may be in the cards for prospective buyers.
Citing an unnamed source, Motor Trend says the C8's attractive price "would only last for the first model year". The publication doesn't cite a specific amount for a potential increase but instead cites past instances in which the outgoing C7 saw prices go up after it was first introduced in 2013.
We think it's a bit early to begin worrying about price increases that may not take effect until well into 2020. At this stage, dealers are merely taking reservations and the car hasn't even hit the ground. Potential dealer markups could have a more adverse impact on shoppers based on initial demand.
Most cars & trucks see some sort of increase with time, be it a Mitsubishi Mirage or Chevy Corvette. Year-over-year changes typically start at around 1% or 1.5% but can be higher. For reference, 1.5% of $60,000 would equate to a price increase of $900. Prices can also go up mid-year for any reason.
Just within the past year, our records show the price of the 2019 Corvette Stingray went up $490 from $56,590 to $56,995. Changes in destination charge can impact prices too. Does the C8 warrant an increase? Frankly, it's too early to say. But a modest hike after a year would be completely normal.