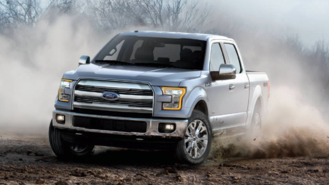 If you have ever shopped for a new truck, you've realized that sometimes things aren't really what they seem. You've heard all about how awesome the new 2015 Ford F-150 is and how Ford has managed to cram loads of value and tech into the truck On the outside, the F-150 looks like a million bucks with its tight, paper-thin body panel gaps and muscular stance. Crack open the driver-side door and it beckons you with its modern, cavernous cabin. But it's a shame that most of those cabins are covered in cloth. Yes, cloth.
Report: More Consumers Leasing Trucks »
The Perfect Daily Driver
The full-size truck category has evolved and models like the F-150 make a solid case for making them genuine daily drivers. The F-150 is fuel-efficient, rugged and features the civility and creature comforts of a luxury sedan. Add leather, and the impact gets amplified tenfold.
But that upgrade can cost F-150 shoppers $5,000 - 6,000. Granted, that cost covers other amenities, but price-conscious shoppers can get frustrated by being forced to opt for the pricier option packages and/or trim levels. What if you just want leather seats?
Search for more Ford F-150 trim options here »
Higher-Priced Trim Levels
Yes, it's true: the $26,995 2015 Ford F-150 comes standard with cloth seats in the majority of its trim levels. That includes the most popular trim level, the XLT SuperCrew 4x4 which costs around $41k. But should a buyer want leather, they're out of luck.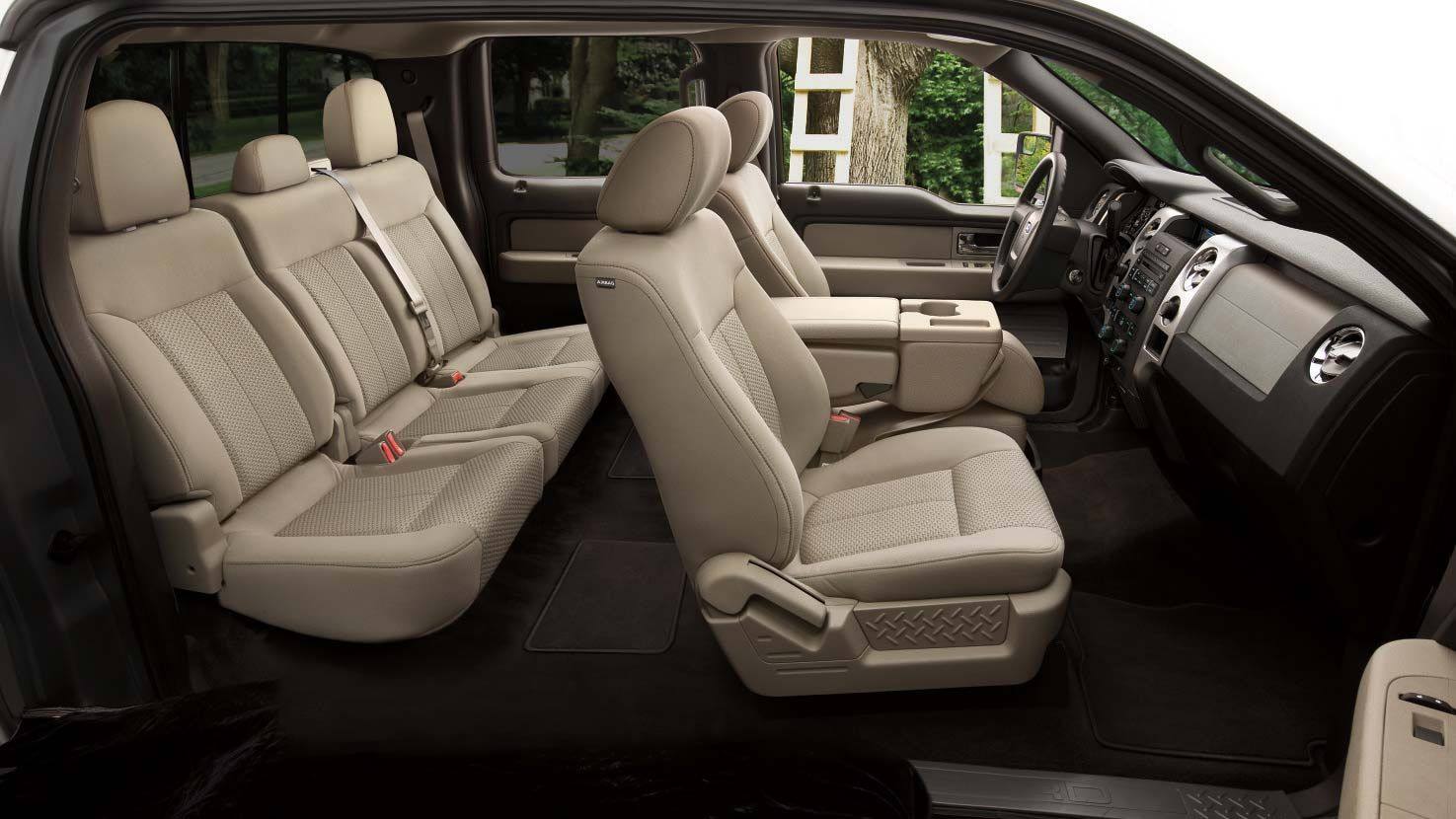 They'll basically be forced to step up to the pricier Lariat, King Ranch and Platinum trim levels if they want leather. The most affordable of those trim levels is the Lariat and starts at $40,270--without any options. Moreover, many truck buyers are bound to tack on an option or two, pushing the price north of $50k. The options aren't à la carte, but rather grouped together with pre-determined prices that are often times non-negotiable.
Katzkin: The À La Carte Solution
So what if you've spent countless hours meandering pages of information to find the perfect truck, only to realize that the price is actually $5,000 - 6,000 over your budget? Enter Katzkin Automotive Leather. The Montebello, CA-based company has been offering leather seating solutions since 1983.
"If exteriors are like dating, that's what you see and that's what attracts you to the car. But the interior is like marriage, because that's what you live with on a day-to-day basis." -David Giddings, VP of Marketing, Katzkin
Don't let the aftermarket designation fool you. The quality is right at or even better than OEM leather. Especially their new Saddleback Edition seats for the F-150. We got a close up look at some examples during one of our visits to Katzkin's headquarters and we walked away thoroughly impressed with the attention to detail and level of quality of their interiors. Moreover, the seats and other interior pieces can be tailored to the owner's preference, including accurate, razor-sharp logo portrayals that look spot on.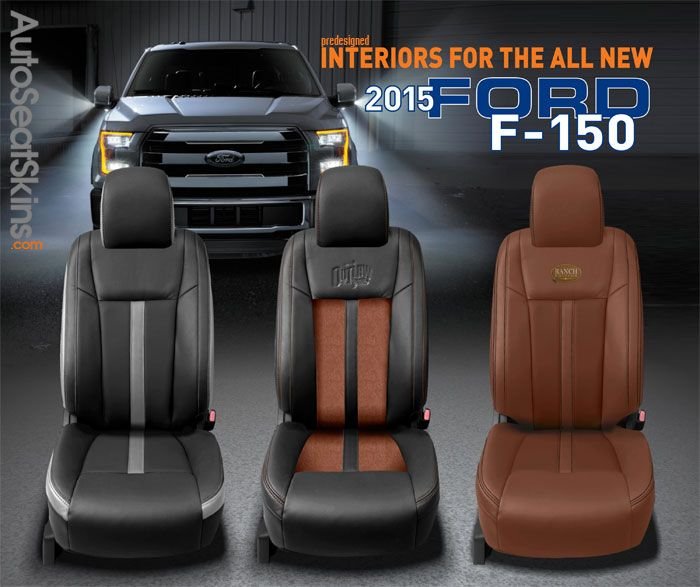 The cost? Around $2,000 for two-row vehicles and $3,000 for 3-row vehicles. That's a bargain-basement price for what you get. Furthermore, prospective truck buyers won't be forced to buy options and packages that they don't want or can't afford. You can now buy a F-150 XLT trim and get the leather seats you've always wanted for a fraction of the price.
Look for our behind-the-scenes look at Katzkin next week and follow us on Twitter and like us on Facebook for updates.
To learn more about Katzkin Automotive Leather or to get a customized price quote, visit them at www.katzkin.com.