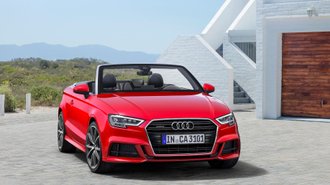 Car sales are suffering as consumers flock toward crossovers, SUVs, and trucks. With a dwindling customer base, automakers big and small are rethinking their lineup. Some are discontinuing entire model ranges while others, like Audi, are taking a more focused approach. The German automaker confirmed to Car and Driver that it would discontinue the Audi A3 Cabriolet for the 2020 model year. The news shouldn't be a surprise.
The Audi A3 Cabriolet has never been a massive seller for the automaker. Sales of the entire A3 model are, but a drop in the bucket of Audi's overall sales meaning A3 Cabriolet sales are but a minuscule contribution. According to Car and Driver, consumers are flocking toward the larger A5 Cabriolet instead, too, further justifying Audi's decision to cease A3 Cabriolet production. But that Audi A5 Cabriolet isn't the only drop-top choice. Audi will continue to offer the Audi TT and TT RS Roadster, too.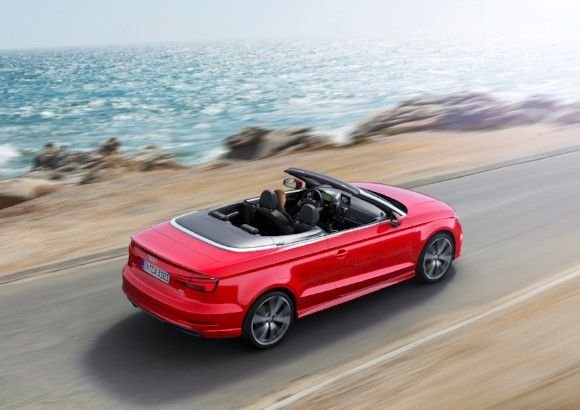 The Audi A3 Cabriolet wasn't cheap either. A base 2019 Audi A3 Cabriolet starts at $39,895, (all prices include the $995 destination charge). That's a sizable premium above the Audi A3 sedan that starts at $34,295. The drop-top model is $5,000 more expensive than the more practical, four-door offering. While Audi does offer two additional convertible models, both are far more expensive. The A5 Cabriolet starts at $52,195 while the TT Roadster starts at $49,395.
As more and more consumers chose a crossover over a car, this trend from automakers will continue. There's a sales slowdown coming for the industry, and automakers are shoring up their finances before that happens. That means reevaluating low-selling models such as the Audi A3 Cabriolet. If no one is buying them, and profit margins are thin or non-existent, then it makes little sense for an automaker to continue producing the vehicle. Cars aren't in vogue, and it shows.