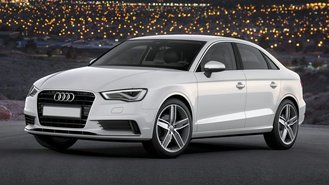 It is a common belief that car sales are what drive profit at dealerships, but in reality, it is the service and parts departments that actually put the most money in the coffers. Today, J.D. Power completed its annual Customer Service Index Study to find out what franchise delivers the goods where it matters most, the service department.
By "the goods" we, of course, mean that they treat customers in a way that makes them want to come back again and again. This year, the CSI number saw a slight drop as a whole to 781 on a 1,000-point scale. This is an eight-point drop relative to 2015, and many point the finger at increase recalls and dealers not treating these customers as well as they do standard retail business.
In the luxury segment, Audi takes home top honors with a score of 874. Trailing Audi, in order, is Lexus at 869, Cadillac at 863, Mercedes-Benz at 857, and Jaguar and Lincoln tied at 856. On the mass-market side, Mini tops the segment with a score of 858—it's surprising that Mini gets a higher score than its parent company, BMW. Trailing Mini is Buick at 849, GMC at 830, Chevy at 818, and Hyundai at 814.
You may be wondering where these scores come from, and rightfully so. J.D. Power farmed these scores from surveys given to more than 72,000 owners of 2011 through 2015 model year vehicles following visits to service departments.
Audi and Mini are not only good at delivering top-notch service, but they also deliver great deals on new cars. For example, the entry-level 2016 Audi A3 has a $359-per-month lease available with just $2,153 due at signing. Mini, on the other hand, has a rebate good for up to $2,500 off and a $199-per-month lease deal on the 2016 Cooper Hardtop.