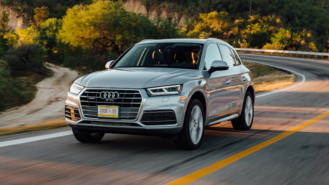 One of the coolest things European automakers offer is European delivery. When ticking the box for the option, you were able to pick your car up at the brand's headquarters in Europe and drive your brand new car around for a week or two. While German automakers were the most popular ones when it came to offering European delivery, Audi has taken the option off of the table.

If you go on Audi USA's website for European delivery, it states: "Thank you for visiting the European Delivery page. Unfortunately, orders are no longer being accepted for the European Delivery program. We apologize for any inconvenience this may cause and ask that you contact your local dealer to purchase/lease your next Audi."

CarBuzz first caught wind of the news and reached out to an Audi spokesperson for some more information. According to the outlet, the spokesperson stated, "Due to recent changes in the [Audi Group] distribution process and the manufacturing of key Audi models outside Ingolstadt and Neckarsulm, Audi AG has decided to end its European Delivery program for U.S. customers at the conclusion of 2018. As our product offerings continue to grow, we're excited to find new and innovative ways to delight our customers and deliver the Audi experience they have come to expect."

That's unfortunate news, as Audi's European delivery program was one of the better-kept secrets. Consumers that opted for the service could pick up their new vehicle at either Ingolstadt or Neckarsulm. The former is the automaker's headquarters, while the latter is a factory. Audi paid for a hotel and a chauffeur that brought you to one of the two locations where you could pick up your car. A tour of the Audi museum in Ingolstadt, if that was the location of your pickup, was also included. Going with Neckarsulm included a tour of the factory. After your trip was up, you could pick your Audi up at one of 17 dealerships here in the U.S.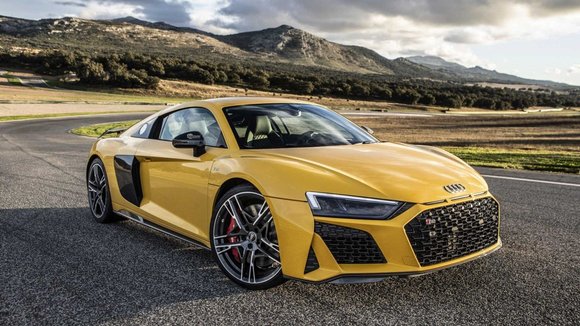 The majority of Audi's cars, except for the R8 and RS models also qualified for a 5 percent discount. European delivery was available on a lot of Audi's models, except for the Q5, SQ5, and A3 e-tron.

Obviously, if you bought an expensive car, Audi was practically paying for your vacation. Considering that you got 5 percent off the car's price tag, airfare, a tour of either a factory or Audi's museum, one night's stay, and the ability to drive around Europe with 15 days of car insurance, European delivery was practically some time off to enjoy your car.

Other brands, like Porsche, BMW, Volvo, and Mercedes-Benz are still offering European delivery.