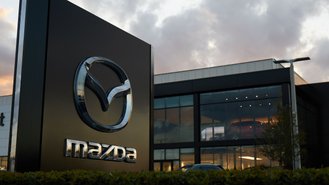 Automobile sales took a massive hit in March, as the coronavirus pandemic started to spread throughout the U.S. With states issuing stay-at-home orders, the majority of sales departments in the country were forced to close to stop the spread of the virus. Luckily, there's some good news, as automotive sales are starting to show signs of life.
According to a report by Reuters citing research from J.D. Power, analysts believe that auto sales have stabilized during the first two weeks of April. "For the week ending April 19, retail sales were down 48% from the pre-virus forecast, an improvement of 3 percentage points from the week ending April 12," said J.D. Power analyst Tyson Jominy. Putting percentages into numbers, approximately 300,000 new vehicles were sold during the first 19 days of April.
While new-car sales are doing better than everyone thought they would be, J.D Power also believes that the used vehicle market will begin to recover. But things on that side of the sales department will take a little more time. The research firm predicts used car sales to heat up in the second half of the year.
Seeing sales, even if they are just new-car sales, increase in April and start on a good note heading into May, is great news. Reuters, citing data from J.D. Power, claims that in states with high infection rates of COVID-19, automobile sales decreased by as much as 80%. Despite the pandemic, one segment continued to do better than others – light-duty pickup trucks. The outlet claims that sales for light-duty pickup trucks only fell by 16%. That's good news for automakers, as large, gasoline vehicles can be sold at higher profits.
Analysts believe that May is shaping up to be a busy month for sales departments. States are expected to loosen stay-at-home orders, allowing consumers that have been yearning to purchase a new vehicle the opportunity to finally buy one. Automakers introduced great incentives and deals during the pandemic, but consumers haven't been able to take advantage of them. They will, though, in May. Depending on how well sales are in May, things for the auto industry could return back to normal quicker than everyone expected.