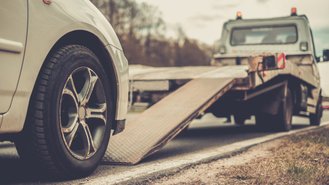 With incredibly high gas prices, obscenely high used car prices, and practically zero new cars on sale at dealer lots, car owners are currently having a rough time. The situation, though, is only going to get worse. J.D. Power recently published its 2022 U.S. Auto Insurance Study, which states that automotive insurance companies will have to raise their rates or close their doors.
J.D. Power found that car insurance is on the rise in 2022 because of three factors: increasing repair costs, surging used-vehicle prices, and the growing number of serious collisions. Obviously, customer satisfaction with the price of automotive insurance has declined sharply. When automobile insurance companies raise prices, consumers are sure to be disappointed.
Overall customer satisfaction with auto insurance providers is down to 834 on a 1,000-point scale. Last year, customer satisfaction was at 835. J.D. Power's study found that customer satisfaction with the price of their policies is down to 769, a five-point drop from 2021.
With auto insurance on the rise, more consumers are switching over to usage-based insurance programs. These use telematics to monitor driving habits, which then helps insurance companies price policies and assign risk accordingly. Participation in these insurance programs has doubled since 2016, reports J.D. Power, and customer satisfaction for those participating in the programs is, on average, 59 points higher than customers overall.
J.D. Power's study found the highest-ranking auto insurers by region. The highest-ranking auto insurers included Wawanesa (879) for consumers in California, Erie Insurance (876) for owners in the North Central part of the U.S., Farm Bureau Insurance (876) for shoppers in the Southeast, Texas Farm Bureau (873) for people that live in Texas, and Shelter (865) for consumers in the Central part of the country.