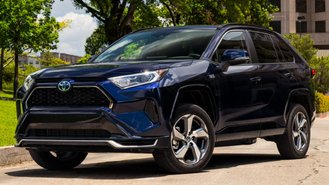 The chip shortage and COVID-19 pandemic have made it insanely difficult for consumers to purchase a new car. Dealerships don't have a lot of new or used cars on sale, which is driving prices up. According to a recent report from J.D. Power and LMC Automotive, dealers have 932,000 vehicles on sale, far less than the 3.1 million that were on sale two years ago. Additionally, cars are spending a shorter amount of time on dealer lots, with some being sold within 10 days of arriving at a dealership.
The report claims that more than 45% of new vehicles that arrive at dealerships will only sit on the lot for 10 days before being sold. That's up from 43% earlier this June and up from 26% from July 2019. J.D. Power and LMC claim that things are on track to break a new average low of a new car sitting on a lot for 31 days before being sold.
Because of the low supply of new vehicles and the strong demand for them, consumers are paying higher prices for vehicles than ever before. The average transaction price in July hit an all-time high of $41,044. Compared to July 2020, new vehicles prices are 17% higher.
While demand is part of the issue, the lack of incentives plays a large role in the higher prices. When expressed as part of a percentage of the average MSRP of a vehicle, current incentives in July are currently hovering at 4.8%. That's heading toward a record low and represents a decrease of approximately 5.5% from last year.
For consumers, this is bad news. J.D. Power and LMC don't expect the situation to get much better in August. So, buyers looking to purchase a vehicle are looking at paying a high price. Additionally, finding a new vehicle at a dealership will be difficult. Buyers will have to act quickly when they find a vehicle at a local dealership and will have to make some compromises on color and features.
Car shoppers do have a way to make the process a little more straightforward. Vehicle orders, which are a way for consumers to place an order for a new vehicle straight from the factory with everything they want, has started to gain traction. Once an official order is placed, the automaker may take roughly 2 to 3 months to fill the order and ship it to a local dealer. Some dealers may request a deposit on a new vehicle order, but there may be incentives available for doing so.