The current situation with consumers waiting months to purchase a car and paying over MSRP for a vehicle has finally made vehicle orders more popular. While the program has been around for years, few consumers took advantage of it before, unless they wanted something custom. According to Wards Auto, automakers' built-to-order programs are gaining momentum across the U.S. as the lack of inventory has consumers placing orders for vehicles and choosing to wait for them instead of taking their chances at a dealership.
Factory ordering a vehicle is usually a straightforward process. It allows consumers to order a vehicle to their exact specifications, but it requires a few months of patience. Luxury automakers encourage consumers to factory order a vehicle if they're looking to get special colors or options. BMW's Individual program comes to mind, though more automakers have made it easier for consumers to order vehicles amid the chip shortage, which has resulted in a shortage of new cars.
Since the beginning of the car shortage, automakers have introduced new incentives to give consumers another reason to order their vehicles from the factory. Ford recently doubled an incentive on vehicles that are not in stock, while GM recently allowed consumers to lock-in rates in case their local dealer doesn't have enough inventory on hand. With these new incentives and consumers already looking at long wait times for cars, more and more shoppers are choosing to use built-to-order programs.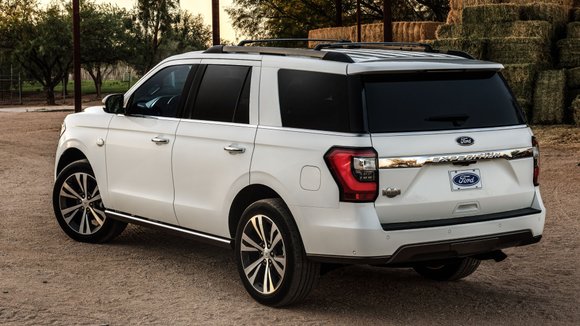 According to Wards Auto, modern vehicle order programs are "more efficient and faster than before." A lot of the process is digital, with orders going directly to the factory. Additionally, automakers now have flexible manufacturing processes that make it easier for factories to build specific vehicles. With new car shortages, experts believe this is the right time for vehicle orders to become more popular.
"There's a huge potential for it," Ben Robertattio, a vice president at Foy Linnihan, an ad agency with dealer clients, told the outlet. He claims that at a former Porsche dealership he used to work for, roughly "40% of the cars were ordered out." While mainstream automakers don't have similar figures, that poised to change soon. "Historically, we haven't seen it much with mainstream vehicles. But I think dealers are ready to embrace it. It's like building a house; so many things are customized."
Some dealers have started to tout the feature to get consumers to order their new vehicles. Shawn Kniffin, director-marketing and technology for Ohio-based Germain Motor Company's, which is a 16-dealer group, told the outlet that its dealers are letting "people know there is an ordering process." The company's dealers have "adapted and are looking at customer behavior like never before. If you can adapt to what customers want, they'll buy in droves."
Source: Wards Auto