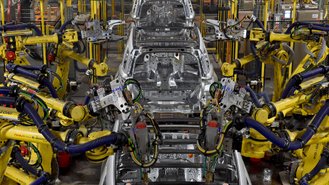 Automakers around the world have been greatly affected by the coronavirus. The virus forced brands to shut global factories to ensure workers were safe. But automakers aren't resting on their hindquarters to wait until the pandemic is dealt with. They're looking for ways to reopen factories with safety protocols that they introduced in China.
In a report, Reuters lays out ways that brands are looking to incorporate improved safety measures to reopen facilities. Some, like General Motors, are adopting methods from outside the automotive world. The American automaker will be copying Amazon by conducting temperature screens at entrance locations to ensure workers with a fever are kept out of common workplaces. Others are going a few steps further by adding daily health questionnaires and by redesigning assembly lines to ensure workers are kept three to six feet apart from one another. Masks and gloves will also be readily on hand for everyone to use.
Fiat Chrysler Automobiles and unions are discussing plans to increase health measures at plants in Italy to get things back to normal as soon as possible, claims the outlet. Some of the things the two are contemplating are giving workers the ability to avoid canteens, moving meals to the end of shifts, allowing employees to leave earlier than usual, and allowing employees to eat elsewhere.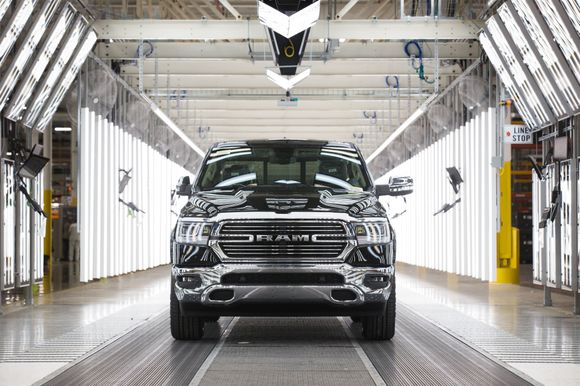 The decision to look into ways to reopen facilities through improved safety measures reveals just how determined automakers are to get things back on track. The way the coronavirus spread, especially in the U.S., seems to have caught everyone off guard, but manufacturers seem to be working diligently to find solutions as quickly as possible before things get worse.

Recent reports claim that sales for nearly every single automaker in the industry have been down for the first three months of 2020 compared to the same period in 2019. The coronavirus has brought things to a screeching halt for automakers and is costing them millions in sales.
A lot of automakers in North America closed their respective facilities and had quick turnaround dates for when they wanted to start things up again. Seeing the coronavirus continue to spread, a lot of them pushed the dates back.
Ford closed its facilities in the U.S. on March 19 with the goal of opening them on March 30. That date has been pushed back indefinitely without a new open date. GM closed its plants on March 18 in a cadence and didn't announce when it will begin production again. FCA closed its factories on March 18 and plans to open them again on May 4. A quick rundown on other brands include Kia that wants to open its plant on April 13; Nissan will restart its facilities by the end of April; Honda expects to resume production by May 4; and Toyota's closures are expected to last until April 20.
American automakers have pivoted facilities from producing cars to manufacturing much-needed breathing apparatuses. General Motors was one of the first to announce that it had partnered with Ventec Life Systems to produce ventilators. Then, President Trump issued an order for GM to produce 30,000 ventilators by August. A report by CNBC claims that the contract will see the automaker get paid $484.9 million for the request.
Ford is also using its manufacturing knowledge to help 3M and GE to produce respirators, ventilators, and face shields for individuals that have contracted the virus and for healthcare professionals. FCA is also joining the fight, announcing plans to produce 1 million face masks a month to be distributed to emergency services in North America. The face masks will be delivered to healthcare workers, firefighters, police officers, and other medical staff.