The Department of Homeland Security's Cybersecurity and Infrastructure Security Agency introduced updated guidelines that named automotive sales as an essential service in the United States during the coronavirus pandemic, reports Automotive News. The new guidelines now specifically call out sales and leasing departments for dealerships.
"Workers critical to the manufacturing, distribution, sales, rental, leasing, repair and maintenance of vehicles and other transportation equipment, including electric vehicle charging stations, and the supply chains that enable these operations to facilitate continuity of travel-related operations for essential workers," claims the agency's guidelines.
While this is certainly good news for automakers, who are all itching to reopen factories and get sales back to what they were before the viral outbreak, it's still just a guideline. The decision on whether sales departments and factories will reopen remains up to state and local officials.
"This guidance is not a federal mandate, and final decisions remain with state and local officials, who must determine how to balance public health and safety with the need to maintain critical infrastructure in their communities," said Christopher Krebs, the agency's director.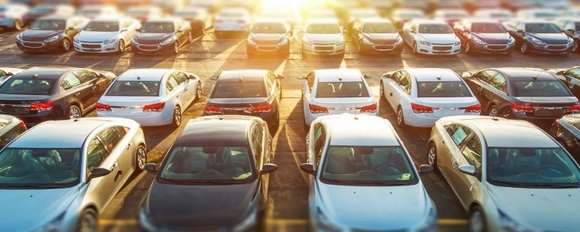 As Auto News points out, there have been extensive lobbying efforts from numerous auto trade groups that have requested that President Donald Trump take a look at what classifies as an essential service for activities at auto dealerships. Initial guidelines that were released in the middle of March listed maintenance and repair facilities, as well as vehicle and supply manufacturing as essential services, but didn't say anything about sales and leasing departments.
Things aren't exactly clear for car buyers. Since this isn't a federal mandate, and the final decision is left up to state and local officials, it could mean that some states open sales departments in dealerships, while other states ensure they remain closed. Going forward, it will all depend on where you live.
For consumers in states that do open their sales departments, things will probably remain similar to what they were before the outbreak, but with social distancing and best practices to stop the spread of the virus in place. That means remaining roughly six feet away from someone, regularly washing hands, and ensuring high-contact items are disinfected frequently. Many dealerships have taken their sales department online and have started to offer touchless deliveries.
How many consumers come rushing into dealers to purchase cars, despite all of the great deals that are available at the moment, are unknown. According to The Washington Post, approximately 22 million Americans are currently unemployed. Opening sales departments will certainly help bring that massive number down, but it won't help solve the issue completely. And even then, with the majority of Americans struggling with income recently, it's unlikely that dealers will have a flood of willing buyers in the coming months.
While things are starting to get back to normal in China and automakers have plans to reboot plants in Europe, things aren't looking that good for automakers in the U.S. Nearly every automaker with a facility in North America had to shut it down because of the coronavirus pandemic and they remain closed at the time of writing. Things are in limbo, as some automakers originally proposed quick closure times and then expanded them, while others introduced lengthy shutdowns straight from the get-go. At the moment, it looks like facilities will reopen by the end of April or early May.