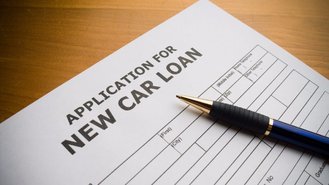 Thanks to growing safety features and higher-end technology, cars are more expensive than they've ever been, and with that comes higher auto-loan balances. Recently, Transunion released a study of these loans, showing us just how out of control auto financing is getting these days.
According to Transunion's research, the average car-loan balance was a whopping $18,361 in Q3 of 2016, which was a 2.3 percent jump from 2015 Q3's $17,946. What's more, this huge average balance was the highest it's been since Q3 of 2009.
In Q3 2016, the total number of consumers with auto loans increased by 6.2 percent to 79.3 million, resulting in auto loan balances increasing by 9 percent to $1.1 trillion. These increasing balances were likely the result of increasing car prices caused by enhancements in safety like auto emergency braking, adaptive cruise control, lane-keep assist, advanced materials, and more.
Increasing loan balances and default almost go hand in hand, and that is exactly what we saw in Q3 2016. The number of consumers who were 60 days or more late hit 1.33 percent, which was up from 1.19 percent in the third quarter of 2015.
The rising costs associated with buying new cars has resulted in some automakers taking special steps when it comes to financing. Throughout 2016, we've been seeing extended financing deals to an increasing degree from automakers like Ford and Toyota. For example, the 2017 Toyota Camry currently features 0 percent APR for 72 months plus $1,000 cash as part of an aggressive Black Friday deals promotion.