It's no secret that new car prices are at an all-time high, but according to a report by Edmunds (PDF), used car prices are also higher than they ever have been. According to the outlet's third quarter used car report, used-vehicle transactions haven't been this high since 2005. Compared to last year, used car prices have increased by 3.5 percent, up to $20,100 from $19,400.

With the price of a new car hovering just under $36,000, buyers are flocking to used vehicles at startling rates, which is causing prices to rise and availability to decrease. Edmunds found some other factors that are causing used car prices to rise, which include a lack of older cars because of new car sales during the recession and an increase of off-lease cars.

While used car prices are rising, customers are willing to spend more money on a used vehicle. Back in 2013, used vehicles that were priced between $25,000 and $50,000 accounted for 17 percent of sales. Now, that figure has increased to 26 percent. At the other end of the spectrum, fewer customers are interested in spending $10,000 and below on a used car – it was 25 percent in 2013 and now sits at just 16 percent of sales.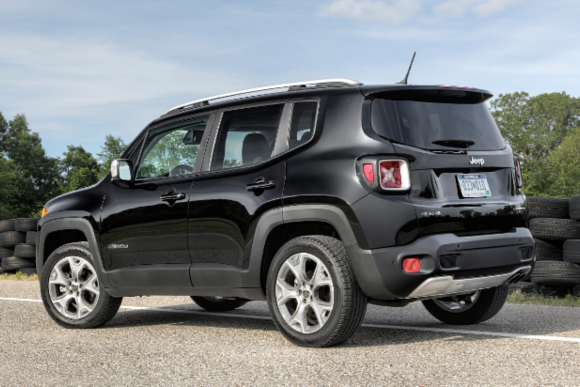 It's not like one segment is paving the way forward for these insane prices, either. Edmunds' data reveals that all segments, except for subcompact cars, subcompact SUVs, and luxury subcompact SUVs, have seen increases in pricing. Large SUVs and midsize trucks are the worst, though, as average transaction prices for those segments have increased by 48 percent and 46 percent respectively since 2013.

High vehicle prices go hand-in-hand with high interest rates, and that's something Edmunds' report found, as well. While automakers offer incentives on new vehicles, used cars aren't offered with any kind of incentives. The monthly APR for used vehicles has increased to 8.3 percent, up from 7.8 percent back in 2013. With higher prices and higher APR rates, used car buyers are seeing payments of $400 for their used vehicle.

While the report predominantly focused on used vehicles, it left on some startling news. Monthly payments for automobiles across all three types of vehicle purchases, used, new, and leases, are up. As stated earlier, the monthly used car payment is now at $400, up from $365 in 2013. Leases are also up to $446 from $411. New car prices, though, have risen to an absurd $536 per month. Back in 2013, that figure was just $464.