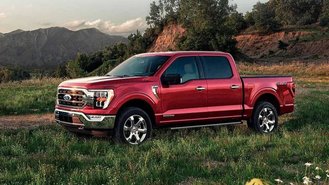 The 2021 Ram 1500 is getting some competition when it comes to crash-test scores from the Insurance Institute for Highway Safety (IIHS). For 2021, Ford made some changes to the F-150, boosting it to earn a Top Safety Pick award from the institute. The new score makes the F-150 the second full-size pickup truck to earn a safety award from the IIHS, as it joins the Ram 1500.
Compared to the 2020 model year, Ford updated the F-150 headlights for 2021. Previously, the F-150 was only available with "Poor" rated halogen and LED headlights. For 2021, the F-150 headlights are rated to be "Poor," "Acceptable," and "Good." The XL, XLT, and Tremor trims come with halogen headlights that were found to be "Poor." XLTs with the 302A package, Lariat, Tremors with the 401A package, and Raptor come with "Acceptable" rated LED headlights. Lariats with the 502A package, Raptors with the 801A package, King Ranch, Platinum, Limited, and Tremors with the 402A package have "Good" rated LED headlights. These scores apply to F-150 models built after June 2021.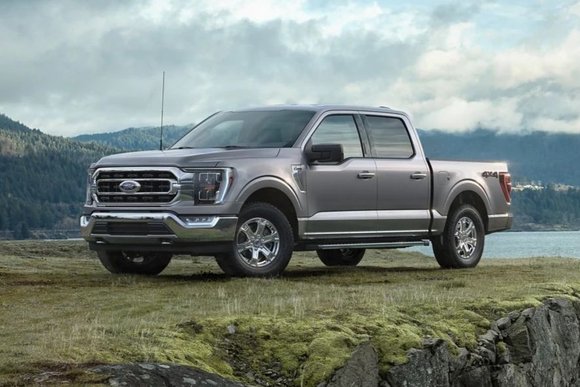 The Top Safety Pick award applies to both extended cab and crew cab models. Unfortunately, if you want a Top Safety Pick F-150, you're looking at spending at least $52,660 with destination and the required package for the Lariat extended cab. The entry-level XL extended cab model starts at $34,530. That's a hefty upgrade to get better headlights and it's something that we've noticed with quite a few vehicles that the IIHS tests.
In the IIHS' other tests, the F-150 fared very well. The pickup earned a rating of "Good" in all six crash tests and had front crash prevention systems that were found to be "Superior." The only thing holding the F-150 back from earning a Top Safety Pick+ award were its headlights. In order to be awarded the institute's highest award, vehicles must come with "Good" rated headlights as standard.