Sports cars aren't known for being safe, but the 2022 Toyota GR86 and Subaru BRZ continue to do things differently. The affordable, fun-to-drive sports cars just went through the Insurance Institute for Highway Safety's (IIHS) crash tests and came back with the organization's highest crash scores.
Both the GR86 and BRZ earned a Top Safety Pick+ award from the IIHS. The two sports cars earned a rating of Good in all six crash tests, come with headlights that have a Good rating, and have an optional front crash prevention system that earned a rating of Superior. These are the best scores possible for the respective tests.
While we're a little surprised to see the two sports cars earn the organization's highest award, we're not surprised to see the two vehicles have the same score. The sports cars are identical to one another, beyond a few style elements and tuning.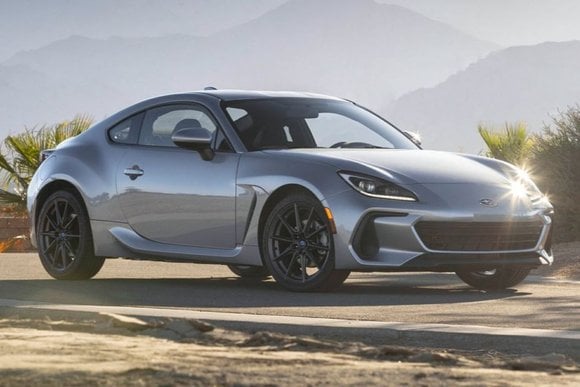 Unlike some other Top Safety Pick+ award winners, the Toyota and Subaru earn the highest award in the respective base trims, which come with Good-rated headlights as standard. In order to get the available front crash prevention system, consumers will have to go with a model that has the optional automatic transmission.
The award for the new sports cars, which returned as fully redesigned models after a one-year hiatus for the 2022 model year, marks an improvement from previous crash test scores. Both the 2020 BRZ and Toyota 86 earned a rating of Acceptable in the driver-side small overlap front test. The sports cars earned a rating of Good in the other four tests, but the IIHS did not fully complete its testing on the models.
With the awards, enthusiasts can rest easy knowing that they'll be safe in an accident in the BRZ and GR86. It's unusual for an automaker to focus on safety for small, affordable sports cars, as other qualities, mainly performance, take precedence. At the time of writing, the BRZ and GR86 are the only sports cars that the IIHS has tested that have earned a Top Safety Pick+ award for the 2022 model year.
Check Out the Best Sports Cars You Can Buy in 2022
Pictured: 2022 Toyota GR86 (Top), 2022 Subaru BRZ (Middle)