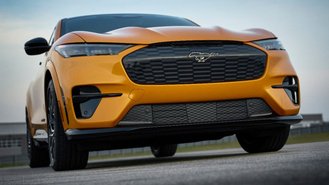 Nowadays, nearly every automaker offers some kind of advanced driver-assist system that can handle some driving tasks in certain conditions. From keeping the vehicle in its lane to following a lead car at a set distance and speed, consumers can get advanced systems in a wide range of vehicles. Consumers Reports recently tested 12 active drive assistance (ADA) systems and found Ford's BlueCruise to be the best one available, beating out General Motors' Super Cruise and Tesla's Autopilot.
Consumer Reports tested ADA systems from:
Ford (84)
General Motors (75)
Mercedes-Benz (72)
BMW (69)
Toyota and Lexus (65)
Volkswagen and Audi (62)
Tesla (61)
Rivian (59)
Hyundai, Kia, and Genesis (47)
That list is also how the vehicle's ranked in the organization's testing. Ford's BlueCruise system came out on top, while Highway Driving Assist, which is found on Genesis, Kia, and Hyundai models came in dead last. The systems earned an overall score with a higher score correlating to a better ADA system.
The ADA systems were tested in five categories: capabilities and performance; keeping the driver engaged; ease of use; clear when safe to use; and unresponsive driver.
Consumer Reports believes that every ADA system should come with a direct driver monitoring system (DDMS) to ensure the driver is paying attention to the road ahead. This wasn't the case for a lot of the systems the organization tested. Ford's BlueCruise scored top points in this section because it comes with an infrared camera that monitors the driver's eyes to determine if they're looking at the road.
Ease of use is another important category because ADA systems can be difficult to use, especially in today's digital-everything world. When Consumer Reports tested what ADA system was the easiest to use, Hyundai, Genesis, and Kia's Highway Driving Assist system came out as the clear winner. The system allows drivers to engage lane-centering assistance (LCA) and adaptive cruise control (ACC) separately. Rivian, BMW, and Mercedes did well for having displays that provided detailed information to the driver.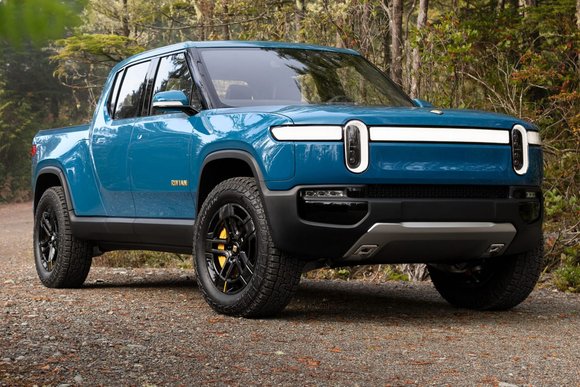 Clear when safe to use describes how clearly an ADA system lets the driver know when they should and shouldn't be using the technology. One of the big reasons why Ford's BlueCruise came out on top is because it can be used on roads other than highways. Additionally, BlueCruise, Super Cruise, and Rivian's Highway Assist systems utilize GPS-based geo-fencing that ensures the systems can only be used in safe environments.
Lastly, unresponsive driver tested how a vehicle handled escalated driver warnings and took control of the vehicle in a scenario where the driver wasn't paying attention. Once again, BlueCruise came out on top thanks to its DDMS, though the system will bring the car to 6 mph and keep the vehicle in its set lane indefinitely. Super Cruise and Mercedes ADA system will turn the emergency flashers on, call for help, and bring the car to a full stop.
Consumer Reports also tested specific features, like lane centering assistance (LCA) and adaptive cruise control (ACC). For LCA, the organization found that Ford, Mercedes, and Tesla performed well with smooth steering inputs. LCA in these vehicles also did a good job of keeping the car in the center of the lane on both straight and curvy roads. The LCA that's a part of the Highway Driving Assist system found in Hyundai, Kia, and Genesis models was found to be poor. In the outlet's testing, these vehicles tended to ping-pong between lane lines and struggled to keep the vehicle within marked lanes in a curve.
ACC systems from Mercedes, Lexus, and Toyota scored high marks for having the best following-gap distance settings. Consumer Reports found the systems to maintain a comfortable distance in high-traffic driving situations. BMW and GM's ADA systems don't require drivers to re-engage ACC once the vehicle comes to a stop for less than 30 seconds, which was found to be a convenient touch.
Overall, Ford's BlueCruise system was the clear winner, while Tesla, which was once an innovator for self-driving technology, seemed to be the biggest loser. The last time Consumer Reports completed a similar test was in 2020 and Tesla finished in second place back then. The outlet found that Tesla has continued to add more features to its Autopilot system, but has changed its basic functionality much. So, it's fallen behind rivals.
Regardless of what vehicle you're buying, Consumer Reports suggests consumers have a thorough explanation of all of the safety features on a new vehicle and how to use them. Shady marketing practices are making it difficult for shoppers to get a clear answer on what a system is capable of and how it operates. A fully autonomous vehicle isn't on sale yet, so shoppers need to understand that they always have to be ready to take control of the vehicle when using an ADA system.
Source: Consumer Reports (Requires Subscription)