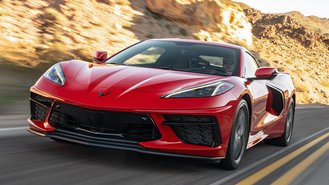 Usually, Memorial Day is a great time for consumers to purchase a new vehicle. Automakers tend to offer great deals on the federal holiday in the hopes of kicking the summer off on a good note. Unfortunately, with the chip shortage affecting every automaker, consumers are going to have a hard time finding a new vehicle this Memorial Day, especially if the vehicle you're looking for is one of the fastest-selling new cars.
iSeeCars recently put out a list of the top 20 fastest-selling new vehicles in April 2021. We're sure these vehicles will continue to be popular during Memorial Day, which means consumers will have a tough time finding them on dealer lots. Additionally, if you do happen to find one of these models for sale at a reasonable price in your area, there's a good chance that it won't be available with any kind of incentive or rebate.
The top five fastest-selling new vehicles in April 2021 included the Chevrolet Corvette, Jeep Wrangler 4xe, Kia Telluride, Hyundai Santa Fe Hybrid, and Lexus IS 350. On average, the Corvette took 9.2 days to sell with an average price of $87,390. It took an average of 13.4 days to sell the IS 350 with the average price for the sedan costing $49,348.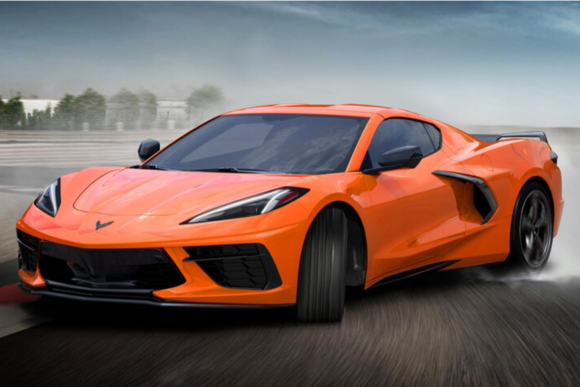 Because of the shortage of new vehicles, more consumers have shifted toward purchasing a used car. This has caused used car prices to skyrocket and made it difficult for consumers to find used models. So, consumers looking to score a good deal on a used vehicle may be surprised to see how much competition there is on the used market and how high prices have risen.
On the used front, the top five fastest-selling used vehicles last month included the BMW 2-Series, Mazda MX-5 Miata, Chevrolet Corvette, Hyundai Palisade, and Kia Telluride. It took dealers an average of 21.9 days to sell the 2-Series with prices averaging $32,835. The number five Telluride took 25.5 days on average to sell with the average SUV costing $41,044. The Telluride is a prime example of how consumers are paying similar amounts for new and lightly used vehicles, as new SUVs averaged $44,723 or $3,679 more than a used model.
None of the new cars surprises us. The Corvette continues to be a hot vehicle, with prices for the sports car remaining high since its release. The Telluride has been one of the more popular SUVs since it came out in 2020, as the automaker has had problems keeping up with demand for the vehicle. As a whole, it looks like recently introduced vehicles – Wrangler 4xe, Cadillac Escalade, Kia Carnival, Chevrolet Tahoe, GMC Yukon XL, Kia Sorento Hybrid, and Hyundai Elantra Hybrid – dominated the fastest-selling new vehicles list. Unfortunately, for consumers, a lot of these new cars are being offered with zero incentives or very few rebates.
Earlier this month, we saw near car deals dry up as more dealerships face inventory issues. Chevrolet eliminated its 0% APR deal at the beginning of the month, while Toyota raised financing rates and Subaru cut the length of its 0% APR deal. For consumers searching for a good deal during Memorial Day, we have a few pages that can help you in the car-buying process. Our Best Memorial Day Car & SUV Deals is constantly being updated with new incentives as they come out, while our Best Memorial Day Truck Deals just focuses on truck deals that are available during the holiday.