The COVID-19 pandemic forced automakers to become creative to find ways to meet customer demand for vehicles when production of vehicles slowed down because of supply chain issues and closures. In the wake of the pandemic, J.D. Power found that the quality of vehicles dropped substantially in its annual Initial Quality Study. Compared to last year, the automotive industry had an average of 180 problems per 100 vehicles (PP100), which is 18 PP100 worse than last year.
The industry average of 180 PP100 is an all-time high for automakers. The problems, according to J.D. Power, are supply chain issues, personnel dislocations, and record-high vehicle prices. While an 18-point drop in PP100 is alarming, J.D. Power thinks that the drop could've been worse.
"Given the many challenges automakers and their dealers had to face in the past year, it's somewhat surprising that initial quality didn't fall even more dramatically," said David Amodeo, director of global automotive at J.D. Power. "In general, initial quality has shown steady improvement throughout the history of this study, so the decline this year is disappointing—yet understandable. Automakers continue to launch vehicles that are more and more technologically complex in an era in which there have been many shortages of critical components to support them." Amodeo went on to point out that some vehicles are being sold to customers without features because of the ongoing chip shortage, which has led to lower scores.
J.D. Power's study also found that fully redesigned vehicles had more problems than carryover models with the initial quality gap between the two growing to 25 PP100. Another finding was that mass-market brands had fewer problems than ones from premium brands, as the average for mass-market brands was 175 PP100, 21 PP100 lower than premium brands. This isn't exactly surprising, as premium brands have started to pack their vehicles with more cutting-edge tech features. That might explain why J.D. Power found that infotainment systems remain the most troublesome area with an average of 45 PP100.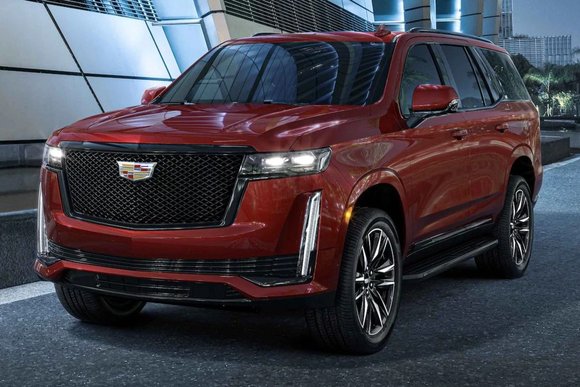 Compared to vehicles with an internal combustion engine, battery electric vehicles have powertrains that aren't as complex. Despite having straightforward powertrains, J.D. Power's study found that battery electric vehicles average 240 PP100. Plug-in hybrid vehicles follow closely behind with an average 239 PP100. Both of these figures are well above the 175 PP100 average for cars with an internal combustion engine. Tesla, which was included in the study for the first time, has a score of 226 PP100.
Buick came out on top as the highest-raking brand in J.D. Power's study with a score of 139 PP100. Dodge (143 PP100) and Chevrolet (147 PP100) followed in second and third place. For premium brands, Genesis (156 PP100) came out on top, while Lexus (157 PP100) and Cadillac (163 PP100) came in second and third respectively. General Motors earned the most awards with nine models, which included the Chevrolet Corvette, Buick Encore GX, Cadillac Escalade, and Chevrolet Silverado 1500. BMW won five awards, Hyundai won three, Ford won two, and Toyota won two.
The J.D. Power U.S. Initial Quality Study is a study that's based on a 223-question survey that's divided into nine categories: features controls and displays; infotainment; exterior; powertrain; driving assistance; interior; climate; seats; and driving experience. Each vehicle receives a score based on how many problems owners noted with their vehicles with a lower score correlating to a vehicle with fewer problems. J.D. Power received responses from 84,615 purchasers and lessees of new 2022 model-year vehicles within the first 90 days of ownership.