As the automotive industry's future appears destined for a downturn, automakers are shoring up their portfolios by canceling models, limiting production, and pulling models altogether from specific regions. BMW is just the latest automaker to pull such a move, eliminating three models in the U.S. – the 3 Series Gran Turismo, 6 Series Gran Turismo, and 6 Series Gran Coupe. The three discontinuations in the U.S. aren't surprising considering consumers are flocking to roomier crossovers and SUVs.
The 3 Series GT and its larger stablemate the 6 Series GT were both liftbacks that customers can easily replace with another BMW offering such as a crossover. However, the 3 Series GT didn't command much more over the 3 Series' sedan price – $41,245 versus $46,395 (prices include the $995 destination charge). Customers thought otherwise, though. The 3 Series GT has been around for several years with production starting in 2013 and a mid-cycle refresh completed in 2016.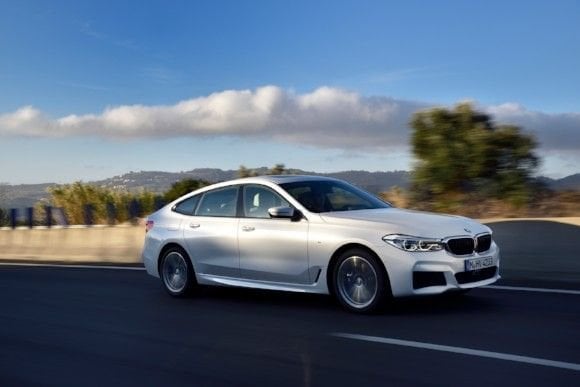 For 2019, the 6 Series had just two body styles – the Gran Turismo and Gran Coupe. The GT was the cheaper offering starting at $72,295, more than $10,000 less expensive than the 6 Series Gran Coupe. However, both of those are now gone for 2020. Instead, customers can choose the larger and more luxurious BMW 8 Series Gran Coupe that starts at $85,895. Or, customers can jump down to the 5 Series sedan.
None of these were high-selling models for the German automaker, oddities in the lineup that few people picked, especially as crossovers and SUVs have grown in popularity over the last few years. While having fewer choices is never nice as a consumer, BMW has bolstered its lineup with new models to take their place. They may not be as funky as these three discontinuations; however, they are packed with the latest gadgets, gizmos, and features.