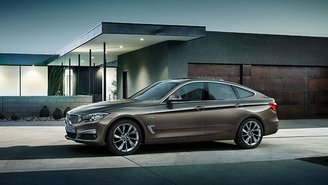 Like its rivals, BMW is set to expand its electric vehicle offerings in the next few years. One of those new models may look familiar to those who know the company's current lineup.
The 3-Series GT is to be renamed the 4-Series GT, according to the UK's Autocar, when the new version debuts around 2020. It's also set to use BMW's latest all-electric powertrain offering at least 311 miles of range, with performance that also matches the current gasoline-powered models.
The 4-Series GT Electric is also set to be joined by a plug-in hybrid version along the lines of the current 330e iPerformance model. It will continue being a longer and taller hatchback version of the 3-Series sedan, although it's also rumored to take the place of the 4-Series Gran Coupe, which currently accounts for more than half of all 4-Series sales.
Either way, BMW is going to use the new GT as a rival to the Tesla Model 3 and forthcoming EVs from Audi and Mercedes-Benz as the race for luxury electric vehicles heats up. It's all likely to be good news for buyers interested in the technology, but who also do not want to sacrifice comfort, convenience, or performance.