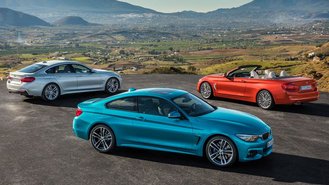 The 4-Series Coupe, Convertible, and five-door Gran Coupe models that have been on sale since 2013 are being modified, with some new equipment and mechanical changes, this year. But at least on the outside, changes to the appearance are modest at best – good news if you are a fan of the existing models. Lower trims and new wheels comprise most of the alterations.
LED headlights are now standard on all 4-Series models, replacing the xenon headlights that were previously available. Adaptive LED headlights that change the beam direction with the wheel at low speeds are still optional. The taillights also get LEDs now as part of the revised design.
Inside, BMW now offers the 4-Series with the latest iDrive controller while the available navigation system has a revised interface the company says is more intuitive. A reconfigurable instrument display is also available, letting drivers adjust the visible information accordingly.
BMW limited other interior revisions to new upholstery colors and revised trim pieces. Expect US buyers to still choose from standard SensaTec leatherette upholstery or optional leather.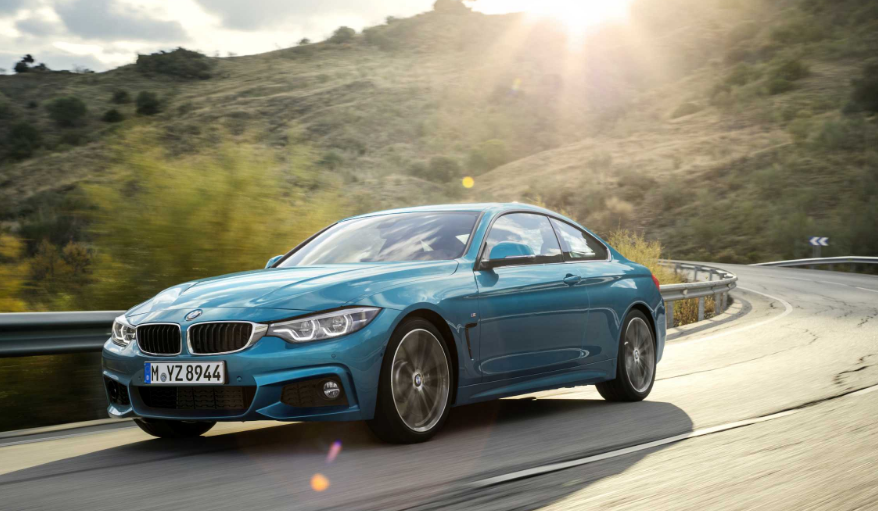 The new 4-Series also gets a different suspension setup than the previous car to give it firmer handling, but not to the detriment of comfort, BMW says. Three systems are available – a standard setup, the firmer M Sport version, and an adaptive system that can be controlled by the driver or automatically based on conditions.
BMW revised its engine lineup for 2017 and should continue in the US market with a 430, powered by a 2.0-liter turbocharged four with 248 horsepower and a 440 with a 3.0-liter turbo six-cylinder and 320 horsepower – mated to a standard eight-speed automatic transmission (a six-speed manual may still be an option on some models). Rear-wheel drive is standard, with all-wheel drive an option.
Prices should continue to start around $43,000 for a 430 Gran Coupe, ranging to $61,000 for a 440 xDrive Convertible when the new 4-Series reaches US showrooms in fall.