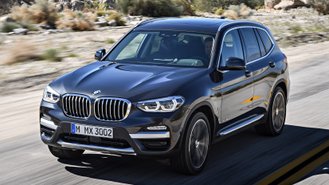 The BMW X2 and X3 just got up to $2,000 more affordable thanks to the addition of a pair of two-wheel drive sDrive styles that will soon join the lineup. As a result, prices will now start under $38,000 for the X2 and $42,000 for the X3.
However, order guides reveal BMW has decided to introduce the new variants differently. The additions will benefit shoppers uninterested in paying a premium for all-wheel drive, and allow the X3 to undercut a chief competitor.
Here's what you need to know.
2018 X2 sDrive28i
The X2 is still a relatively new model, having just gone on sale this past January in an all-wheel drive style called the xDrive28i with an MSRP of $39,395 including destination.
However, buyers will soon have the option of choosing a front-wheel drive style called the sDrive28i priced from $37,395. That equates to a $2,000 advantage over the version on sale now.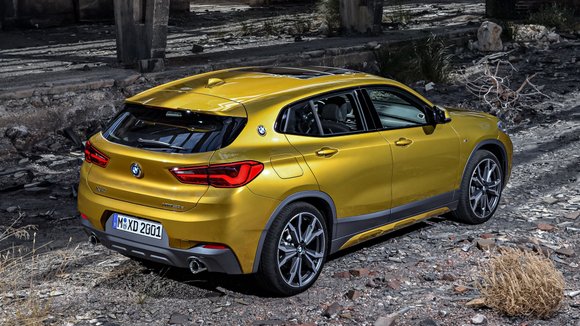 Both are powered by the same 2.0-liter turbo engine rated at 228 hp with 258 lb-ft of torque and come paired with an 8-speed transmission. Order guides show no significant differences in equipment.
At $37,395, the X2 sDrive28i starts $2,500 higher than a similarly-equipped X1.
Production starts this month and dealers are beginning to take orders now.
2019 X3 sDrive30i
Unlike the X2, the larger X3 will get a new rear-wheel drive variant for the 2019 model year. The vehicle will begin production next month and we estimate it'll begin arriving at dealers this summer.
As previously reported, BMW is making the change to increase sales by pursuing customers that may not necessarily require all-wheel drive.
The X3 was redesigned last fall and has been on sale only in an all-wheel drive trim called the xDrive30i with an MSRP of $43,645. The new sDrive30i has an MSRP of $41,995, a $1,650 advantage in price.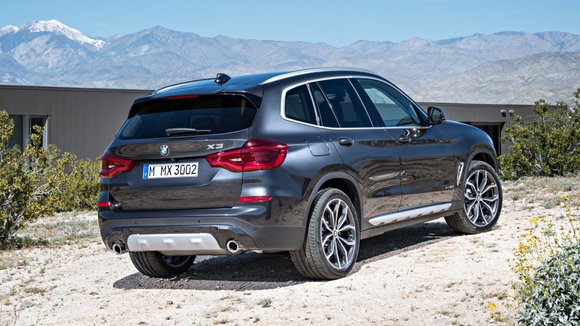 Order guides show no notable differences in features. The X3 comes with a 2.0-liter turbo rated at 248 hp and 258 lb-ft, and is 10.5-inches longer than an X1 with about a 4 cu.ft. advantage in cargo capacity.
As a result, the X3 will now start $4,600 higher than a comparable X2 and $7,100 higher than an X1. The vehicle also now undercuts the Audi Q5, a chief competitor that's only available in all-wheel drive and starts at $42,475.
Details for the rest of the 2019 X3 lineup have not yet been released.
Should You Wait?
For some shoppers, choosing one of the new base trims could be a no-brainer. In addition to a price tag that's up to $2,000 lower, there could be more attractive lease offers on the horizon.
You may also save some cash at the pump, but the difference could be less than you think. Fuel economy hasn't been posted yet for either version, but ratings for the X1 may be instructive.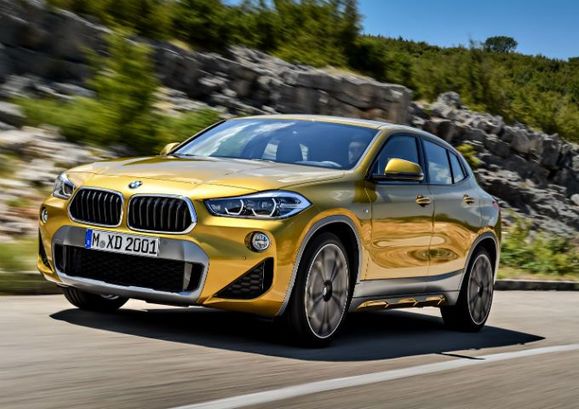 In the case of the X1, there's only about a 1 mpg advantage when choosing the sDrive. It comes in at 26 mpg based on 23 mpg city and 32 mpg hwy. That's compared to 25 mpg for the xDrive based on 22 mpg city and 31 mpg hwy.
Maintenance costs could potentially be lower down the road. That said, if you think you simply won't need all-wheel drive and are looking to pay a bit less, you may be better off waiting for one of the new versions to arrive.