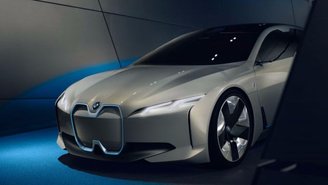 The Los Angeles Auto Show is shaping up to be a jam-packed event with multiple automakers expected to unveil new vehicles. Not to be outdone, a report from CarsDirect's sister publication, Motor Authority, reveals that BMW is tossing its hat into the ring as the German automaker will reportedly have a new electric car on display.
Besides letting the world know that it will take the wraps off of a new electric vehicle during the automaker's press conference at 8:50 AM PST on November 29, BMW didn't provide any more pertinent information. As Motor Authority points out, automakers use "electric" interchangeably with "hybrid," which leads the outlet to believe that the new vehicle will be the i8 Roadster.
In early March 2017, BMW confirmed its plans to add a convertible variant of the i8 hybrid to its lineup of fuel-efficient vehicles. Since then, photographers have managed to capture heavily-camouflaged prototypes of the vehicle testing on public roads, making the outlet's claim seem more plausible. The timing for the reveal, which comes roughly a month after BMW announced that it would put 25 electrified vehicles on the road by 2025, also point towards an open-top version of the i8 hybrid.
In addition to unveiling the i8 Roadster at the auto show, BMW will also have the 2018 M3 CS on display for the first time in the flesh – this is an even higher-performance of BMW's super-sporty compact sedan that will better compete with the more powerful Mercedes-AMG C63 and Alfa Romeo Giulia Quadrifoglio.