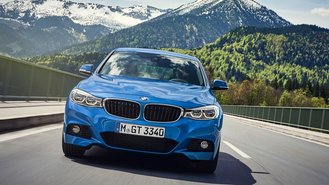 Competition between automakers is a good thing, as it brings better cars, more features, and lower prices. The same is holding true with the new wave of car subscription services. BMW's recently-launched subscription service, Access by BMW, just became cheaper as the automaker looks to better compete with Mercedes-Benz and others.
BMW recently announced that the monthly price for Access by BMW would decrease by $1,001 – down to $2,699 from $3,700 – for the top M tier. The second level down, the Legend tier, is now priced at $1,399 per month, which is a price decrease of $701. The Legend tier provides subscription members with access to the BMW 5-Series sedan, 4-Series coupe and convertible, X5 crossover, and M2.
Another large change BMW made to Access by BMW is the addition of the base Icon tier. That gives users access to the 330i, 330e iPerformance, X2, X3, M 240i Convertible, and i3. The most affordable Icon tier is priced at $1,099 per month.
The new addition of the Icon tier isn't a fluke. It's meant to compete with Mercedes-Benz's lowest tier in its subscription program, which costs $4 less than BMW by Access' new Icon tier. Going with Mercedes' most affordable car subscription tier can land you in a C 300 sedan, coupe, or convertible, GLC 300, GLC 300 coupe, SLC 300 roadster, and the CLA 45 AMG.
With the drop in price, we're also expecting Access by BMW to spread to other cities in the United States. At the moment, the service is only available in Nashville. Mercedes' monthly subscription service, which is called Mercedes-Benz Collection, is available in Nashville and Philadelphia.
Other automakers that have a car subscription car service include Porsche, Cadillac, and Volvo. Porsche's Passport program costs $2,000 a month, while Cadillac's Book by Cadillac subscription service is priced at $1,800 per month. Care by Volvo is different, as it gives users access to a XC40 Momentum for $650 a month.