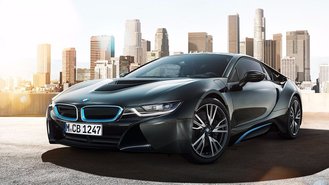 When BMW introduced its i sub-brand of electrified cars, the automaker applied for the rights to a slew of i monikers from i1 through i9. Currently, BMW offers the all-electric i3 and the i8 hybrid supercar. But the lineup will finally start to grow in the coming years. The German automaker is expanding the brand into – what else? – crossovers, after securing the rights to iX1 through iX9.
BMW CEO Harald Krüger confirmed that an electric X3 is coming, likely called the iX3, according to Green Car Reports. This is just another advancement of the company's plan to launch a slew of electrified vehicles by 2025, which includes 12 fully electric vehicles.
The move to electrifying crossovers makes sense for BMW, as it has grown its lineup of crossover offerings in the last few years. New crossovers include the recently-revealed X2 and the upcoming X7. There are rumors BMW is planning an X8 and X9 crossover as well.
Crossovers are selling well, eating into the market share of large sedans. Electrification, whether in the form of fully electric or some variation of a hybrid, will help increase both performance and fuel efficiency in the crossover segment.
BMW hopes to sell close to 100,000 electric vehicles and plug-in hybrids by the end of the year worldwide.