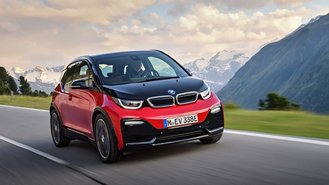 BMW has shuffled its alphanumeric lineup from time to time, introducing new series numbers for already-introduced model variations, but the changes are rarely as sweeping as what could happen to the plucky i3 electric car.

According to the UK's Car magazine (via Green Car Reports), the next-generation i3 will become the iX1, an all-electric crossover that will ride on the same front-wheel-drive platform BMW uses for the Mini range and its current X1 crossover. This could happen in 2022 or 2023. As for the i3 name, by 2021 or so it won't be the funky two-door, but instead will likely be the name for the rumored all-electric 3-Series sedan or something of similar size and performance.

The iX1 could also drop the i3's advanced carbon-fiber-reinforced plastic body shell for stamped steel. Battery technology has advanced greatly in the last few years, making such lightweight technologies too expensive to justify for many all-electric cars with around 200 miles of range.

The changing of the model names makes sense for BMW as the automaker looks to increase the number of electric cars and plug-in hybrids to 25 different models by 2025. Attaching the letter "i" to denote electrified variants of traditional BMW models makes more sense than developing an entire sub-brand with its own names and model lines.