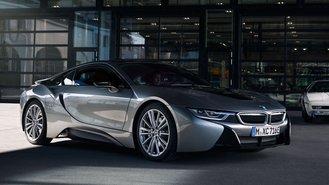 Since last September, we've known that the production of BMW's futuristic plug-in hybrid sports car, the i8, would be coming to an end. At the time, we didn't know when production of the i8 would officially come to an end, but now, we do. BMW announced that the i8 would go out of production in the middle of April.
The i8 was an incredibly important car for BMW when it came out in 2014. It showcased BMW's desire to merge sports cars and efficient vehicles in a way that would appeal to both enthusiasts and environmentalists alike. Not only did the i8 do just that, but it did so as to BMW's flagship model. With over 20,000 units of the i8 sold between both the coupe and convertible body styles, BMW claims the i8 is the best-selling electric sports car of all time.
With a starting price tag of $148,495 including destination for the i8 Coupe and $164,295 for the i8 Roadster, the sports car certainly isn't cheap. But you do get a high-tech powertrain that consists of a turbocharged 1.5-liter inline-three, an electric motor, and an 11.6-kWh battery pack. Combined output is rated at 369 horsepower and the vehicle could travel 18 miles on electricity alone. The powertrain alone helped change notions that sports cars had to have massive engines that guzzled down fuel.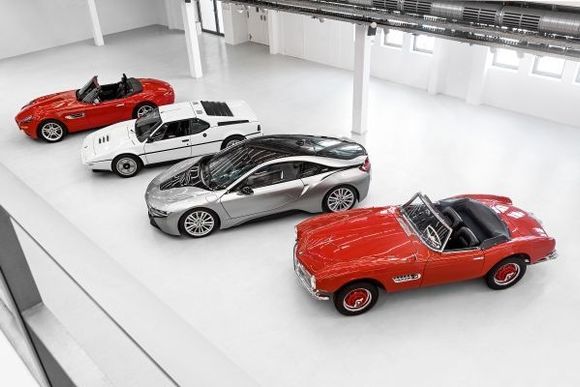 Cutting the i8 out of the lineup drops BMW's electrified lineup to fewer options. There's the BMW 530e, 745e xDrive, and X3 xDrive30e, which are all plug-in hybrids, and the i3, which is available as an electric car and an EV with a gasoline engine acting as a range extender.
Last year, BMW announced plans to introduce 12 all-electric vehicles by 2023, moving up the initial date of 2025 by two years. Additionally, the German automaker wants to increase the sales of its electric and plug-in hybrid vehicles by 30% every year until 2025 to fulfill strict emissions regulations in Europe.
A few of the upcoming electric cars from BMW include the iX3, an electric version of the X3 compact SUV, the i4, an electric sedan, and the iNext SUV, which will take the spot as the top electric dog. The iX3 was originally slated to come to the U.S., but a lack of consumer interest and concern on whether the SUV would be competitive in the country saw BMW decided to cancel its efforts to bring the EV to America.
At the moment, we haven't seen any concrete plans for BMW to introduce a sporty electric vehicle to replace the i8. BMW could wait to take on high-performance EVs like the Tesla Model S, upcoming Tesla Roadster, and Porsche Taycan until consumers are more interested in a few of its regular electric cars.