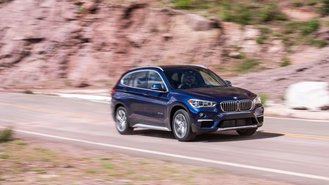 BMW is shaking things up in the near future with minor tweaks to its free maintenance program and dealer incentives. Other changes are also in the works to help drive up dealer profits and increase customer satisfaction.
According to Automotive News, the first and biggest news is the cutting of BMW's free maintenance period from four years or 50,000 miles to three years or 36,000 miles. This may make some buyers upset, but BMW's research shows that most buyers have purchased a new car before the four-year mark, and it has also found that it can save lots of money by cutting a year off the plan. One good change for consumers, though, is that starting in 2017, BMW will allow the revised maintenance program to transfer to a new owner.
The money that BMW is saving by hacking a year off its maintenance plan will fund a new monthly one percent dealer bonus based on the sticker price of vehicles sold. To qualify for this generous new bonus, dealers must meet BMW's brand standards, customer satisfaction numbers and used-vehicle sales targets, and hire "Genius" product specialists.
The year removal from the maintenance plan will take place starting in the 2017 model year, and the new bonus rolls out in April 2016.
BMW is also simplifying other incentive targets by replacing the convoluted customer service satisfaction surveys with the more straightforward dealership loyalty measurement.
The final changes coming that will affect BMW dealer profits and pricing are new holdback rates. The holdback rate is the portion of the dealer discount that the manufacturer holds then pays to the dealer later. This five percent holdback will now be calculated based on the total sale price of the vehicle instead of the base sticker price. This will ultimately result in larger payouts per vehicle and possibly lead to more negotiation on the part of the dealers to work out a better deal.
Following these changes, BMW plans to turn its focus to its service departments, as BMW is ranked eighth of twelve luxury automakers in terms of service customer satisfaction. There are no details yet on how BMW plans to fix this issue.
Although routine maintenance in the fourth year of ownership isn't tremendously expensive, we expect to see this as a reason to choose a 2016 model over its 2017 equivalent at the end of the year, when we anticipate it will augment the value of BMW's most aggressive seasonal discounting.