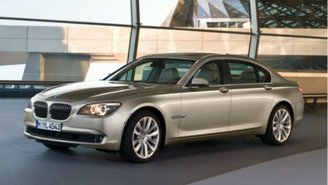 Owners of several 2011 and 2012 BMW models may have a problem getting power to the wheels as their vehicles are subject to a recall.
Around 9,000 of the company's models are affected by a faulty CV joint that wasn't manufactured correctly. CV joints are a part of a car's driveshaft and ensure that torque from the transmission gets to the drive wheels at a constant speed, hence their full name – constant-velocity joints.
In the affected vehicles, the CV joints could break and prevent power from reaching the rear wheels. While that'd be incredibly inconvenient, the bigger concern is that it could happen with little to no warning and strand drivers in dangerous situations. As reported by CarsDirect's sister site The Car Connection, BMW says no injuries or crashes have been linked to the problem.
The following BMW models are affected by the recall:
Owners of the affected 8,752 vehicles will receive mailed letters from BMW regarding the recall, at which point they can schedule an appointment with a dealer's service department for a free repair.