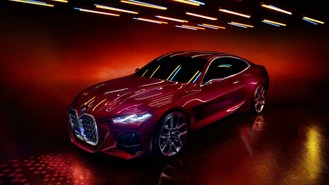 BMW showed up in style to the 2019 Frankfurt Motor Show. The German-based automaker brought with the stunning, though controversial, Concept 4, a two-door design preview that hints at the next-generation 4 Series.
The 4 Series, which debuted for the 2014 model year, wasn't, technically, that all-new. BMW split the BMW 3 Series sedan and coupe into two separate models the 3 Series sedan and 4 Series Coupe. Since then, the 4 Series did receive a four-door Gran Coupe offering, but it was designed first to be a two-door vehicle, and the Concept 4 doesn't change that.
The concept features all the right proportions for a sports car except instead of evolving the 4 Series' design, the concept hints at a styling revolution. One of the most significant changes is the massive double kidney bean grille up front. BMW has been drifting toward larger and larger grille, and the Concept 4's is by far one of the largest examples. It's certainly eye-catching, though divisive.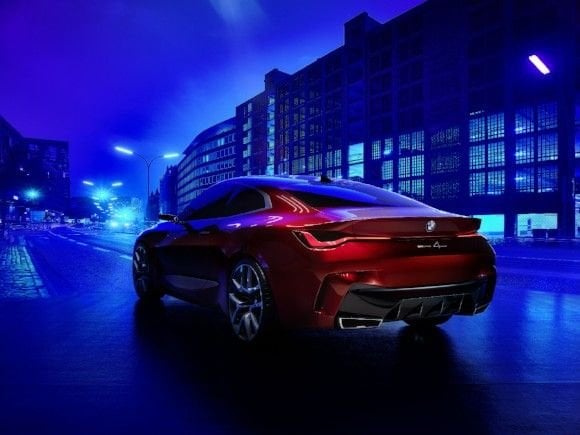 Moving past the grille, though, and the car features some stunning design lines that take the two-door styling to a new level. The hood is long with sharp design lines running from front to back, some of which cascade down to bend in with the side of the vehicle. The exposed headlights are a work of art while the sloping roof and styled rear fenders blend into the angular rear-end design.
4 Series competitors include the Audi A5, Mercedes Benz C-Class Coupe, and the Lexus RC. All are two-door sports cars that cost around the same amount of money. The 4 Series is one of the older entries in the segment, and it's due for a thorough redesign. Its design is dated, harkening back to a different time at BMW. The BMW Concept 4 gives a peek at what the next-generation car could look like, grille and all.