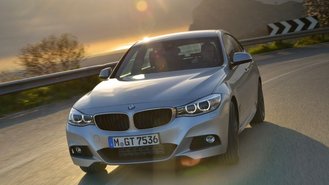 BMW says 2014 was the best year ever for the brand, but did that come with a price?

December was huge for BMW sales, fueled in no small part by big holiday rebates even on new 2015 models. According to the National Automobile Dealers Association, the brand's December sales improved 11.1% over the previous year.
Switching gears
With the new year, however, some changes are happening. Those holiday rebates? Well, those are gone. But the bigger news is that BMW is putting a squeeze on dealers by hiking wholesale prices as much as 1.5% on nearly the entire 2015 lineup. The changes were implemented January 1.

On the popular 2015 BMW 328, for example, the lowest invoice price changed from $34,500 to $35,000, an increase of $500 (excluding destination). On top of that, the $1,000 discount from last month has disappeared.

What this means

While price increases are not unusual, they usually affect both MSRP and invoice values. The prices you see in TV commercials will be the same but actual dealer prices will likely see a subtle shift this month.

So why is BMW potentially rocking the boat with dealers? Sources indicate BMW is planning on spending more on advertising. The changes suggest they're hoping dealers will help foot the bill. For shoppers, higher wholesale prices will likely result in higher transaction prices.

Some shoppers may find that an alternative will be to look more closely at remaining 2014 inventory, which is not affected by the changes. However, CarsDirect analysts have indicated that outgoing 2014 BMWs have become very hard to find at this point.
Will January's changes hurt BMW's sales momentum? Quite possibly. What's certain is that BMW has switched gears and that the effects will be felt by both dealers and shoppers.

>> Research specs and pricing on BMW models

>> Read pricing and deal analyses on over 300 cars and trucks