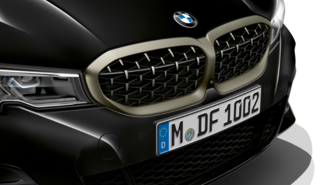 For the new, seventh-generation BMW 3-Series, the German automaker has come out with another M-badged variant of the four-door sedan. While the M3 will most likely be the sportiest 3-Series offered in the lineup, BMW is offering a sporty M340i that will act as a middle ground between the standard 3-Series and the full-blown M3.

In a similar fashion to the 2-Series, 5-Series, and 7-Series that all have M-badged variants, BMW's latest addition gets a host of sporty components that make it more of a performance vehicle than the standard 3-Series. Unlike the new 330i that BMW recently unveiled, the M340i gets a turbocharged 3.0-liter inline-six that produces 382 horsepower and 369 pound-feet of torque. That's a healthy amount more than the 255-hp turbocharged 2.0-liter four-cylinder engine in the 330i.

The engine, and this will probably disappoint a few BMW fans out there, is only paired with an eight-speed automatic transmission for the moment. With the available all-wheel drive system in the M340i xDrive, the sedan will be able to get to 60 mph in just 4.2 seconds.

On top of the more powerful engine, the M340i and the M340i xDrive both get some more sporty touches. BMW claims the two models come with M Performance chassis tuning, M Sport brakes, Variable Sport steering, and an M Sport rear differential as standard. An available Adaptive M Suspension system is also offered on the two vehicles.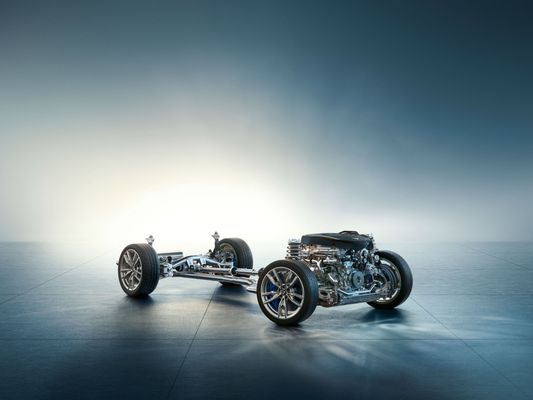 In a first for BMW, the two M340i models will come with lift-related dampers that reduce the vehicles' body movements by adding extra hydraulic damping at the front axle and a compression limiting system at the back to smooth out any vibrations being translated through a rough road.

The 2020 M340i and M340i xDrive will go on sale in July 2019. We won't have to wait until then, though, to see the vehicles in person, as BMW is bringing the 2020 M340i xDrive to the Los Angeles Auto Show later this month.