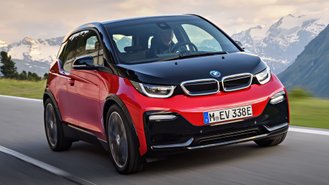 BMW, like many other automakers, is looking toward making large changes to reduce its carbon dioxide emissions and increase resource efficiency. To that end, the German automaker is looking to introduce more electric vehicles – no surprises there. While BMW already announced plans to bolster its electric range with the addition of the iX3, iNext, and the i4 electric vehicles, the brand recently announced just how large of a push it's making into EVs. Going forward, BMW wants to have 25 electrified vehicles on the road by 2023, half of which will be fully electric.
That's a lot of electrified cars. In total, BMW wants to have more than seven million electrified vehicles on the road within the next 10 years across all of its brands. To reach its goal, BMW will have to electrify a few of its popular nameplates, like the subcompact X1 and the midsize 5-Series. Both of those will be available with four different powertrains: fully electric, plug-in hybrid, diesel (which America most likely won't get), and gasoline with a 48-volt electric system. These mirror the same lineup that BMW introduced with the 7-Series earlier.


While 2023 is still a few years away, BMW plans to offer five fully electric cars starting next year. Those vehicles include the BMW i3, MINI Cooper SE, BMW iX3, BMW iNext, and the BMW i4. Since the X1 and the 5-Series aren't on that shortlist, it's safe to assume those vehicles won't come next year.
Beyond introducing new vehicles with electric powertrains, BMW also believes its eDrive Zones technology will help it decrease the amount of emissions its vehicles emit. The technology that's found in plug-in hybrids automatically switches vehicles to pure electric mode when they enter a defined green zone. The system currently works in roughly 80 cities in Europe and will be expanded to more cities in the future.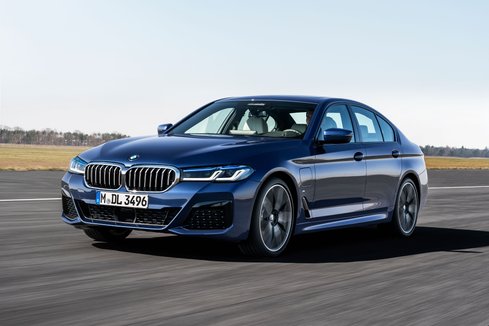 As Reuters points out, BMW is making this move because of tighter regulations that occurred in December 2018. Back then, European lawmakers ordered automakers to cut the carbon dioxide emissions from vehicles by 37.5% by 2023 compared to levels in 2021. That's a drastic decrease and it came right after the countries ordered a reduction. European countries already required automakers to cut 40% of vehicle emissions between 2007 and 2021, so the latest requirement really forces brands to make drastic changes.
At the moment, BMW offers quite a few plug-in hybrid vehicles. There's the i8, X3 xDrive30e, X5 xDrive45e, 330e, 530e, and 745e xDrive. The only all-electric vehicle the automaker sells in the U.S. is the i3, which is also available with an internal Range Extender combustion engine.
Compared to the competition, BMW is way ahead of Mercedes-Benz, which only offers plug-in hybrid variations of the S-Class and GLC. Mercedes also sells the all-electric EQC SUV. Audi offers electrified variants of the Q5, A8, and A7, and also sells the all-electric e-tron and e-tron Sportback. Lexus, being from Toyota's arm, has quite a few electrified vehicles, but zero all-electric cars. The Japanese brand sells electrified versions of the UX, NX, RX, ES, LC, and LS. Looking at outright numbers, we'd say that BMW is ahead of its main rivals.