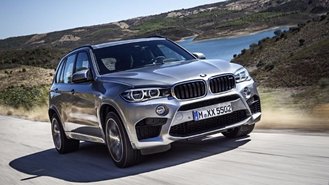 BMW is the next company to make a big push for manufacturing in China, and it may affect US buyers.
The German firm wants to double production output in China, according to Automotive News Europe, especially in terms of its popular crossovers including the X1, X3, and X5. Doubling production would bring output up to 600,000 units per year.
Currently, all but the X1 is built in South Carolina and BMW is struggling to keep up with demand for these hot segments. The company's plants in China offer the ability to sell more of these popular vehicles.
BMW would not be the first company to export China-assembled vehicles to other countries. The Buick Envision is only built in China now and exported to North America. Volvo sells the S60 Inscription in the US and will soon move all S90 production to China to free up space for the more popular XC90 at its plant in Sweden.
China is becoming more of a manufacturing force for new cars, so it's time to get more comfortable with the fact your next vehicle will be built there.