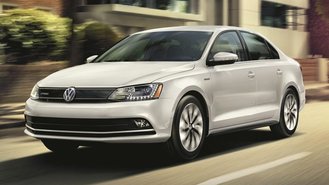 In the years leading up to the VW emissiongate scandal, the popularity of diesel-powered vehicles had steadily grown year over year. Just last year, following the revelation of VW's emissions-cheating device, though, the sale of diesel vehicles plummeted to their lowest point since 2011. It's no shock that buyers have lost confidence, but the provider of the engine control units that VW fiddled with to beat emission testing, Bosch, is standing firmly behind the technology.
According to Bosch chairman, Wener Struth, urea-based catalytic converters can do the trick to reduce emissions to a point that they pass all U.S. and European regulations. He also stated that diesel engines are key to hitting the tightening regulations in both the U.S. and Europe. While we can appreciate his love of diesels, we take this with a grain of salt given he is a key supplier of components that make these engines tick.
Struth also went on about the loyalty of diesel owners, saying, "Guys that buy diesels are very loyal customers," according to Automotive News. He goes on to boast about the low-rev torque availability and great fuel economy that diesel owners rave about, but the problem is that VW may soon see these numbers tumble, as removing the cheating system will likely result in at least somewhat of a drop in output and an increase in fuel consumption.
Bosch has been included in the ongoing investigation of VW, and, according to Struth, has disclosed all information that officials leading the investigation have asked for. No determination has been made as to whether Bosch had any knowledge of or involvement in VW's cheating.
We'll bring you more about this investigation as they become available. And while they're not able to offer diesel-powered models for sale, VW dealers still have the highly efficient Jetta Hybrid in their showrooms. Starting at $31,120 in top-spec SEL Premium trim, it's rated for 42 mpg city and 48 mpg highway.
Search for what's available now among the Volkswagen model lineup »