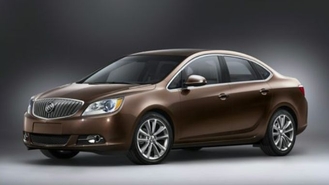 The Buick Verano's death has been rumored for some time now, but some folks thought that the redesigned version of the compact sedan that debuted in China was a sign that Buick had pardoned the Verano. Apparently, that's not the case as a new report from Automotive News officially confirms the small Buick's forthcoming death. So, what's the reasoning behind its elimination? To build more crossovers, of course.
The Verano came hot out of the gate, selling 40,000 units in its first full year on the market (2012) then peaked at a whopping 45,527 the following year. Sadly, sales dropped sharply with falling gas prices and the increased popularity of the subcompact Encore crossover. Now, with just shy of 32,000 Veranos finding new homes in 2015 and only 10,624 sold as of April 2016, it was a no-brainer to cut the tiny sedan off.
Buick doesn't have a precise date for the Verano's exit, but it will come sometime in the fall of 2017, following a shortened 2017 model year run. So if you still dig small sedans, we suggest snagging up the Verano before it's gone for good.
Luckily, for the handful of buyers who still prefer sedans over crossovers, this elimination likely means great deals are soon to come for the Verano. In fact, there are great deals available on it now, as non-GM lessees can get the 2016 Verano on a 39-month lease for just $199 per month after laying out $709 at signing. For those who prefer to buy, there is a $1,000 factory rebate on the Verano and 3.9 percent APR for up to 60 months.