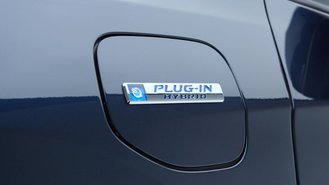 After halting rebates for electrical vehicles due to a lack of funds in July, California's Democratic governor, Jerry Brown, has signed a bill that will pump $140 million into the Clean Vehicle Rebate Project… eventually.
While the program will live on and continue incentivizing Californians to purchase eligible electric and plug-in hybrid vehicles, the money allocated by Assembly Bill 134 won't actually be available for several months, Chuck Colgan, a spokesman for the Center for Sustainable Energy, told CarsDirect.
"We anticipate that it will take several months to receive funding to pay out waitlisted applications," Colgan said. "We should know more about the end of waitlist and estimated payment timeframe in November."
CSE, which administers the CVRP and distributes the incentive checks, did not respond to a request to confirm just how many Californians were sitting on that waitlist. The number is likely quite high considering that, with the exception of low-income applicants, incentives were halted all the way back in July.
At the time, the CVRP offered most applicants $2,500 for an electric vehicle, $1,500 for a plug-in hybrid, and a hearty $5,000 for hydrogen vehicles. Support has been considerably higher for low-income consumers – $4,500 for EVs, $3,500 for plug-ins, and $7,000 for hydrogen fuel-cell vehicles.