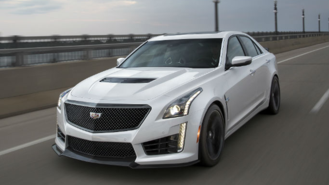 Subscription services have started to become more common, at least among premium brands – Volvo, BMW, Mercedes-Benz, Jaguar, and Porsche all have one. General Motor's luxury arm, Cadillac, also has one, or did, as the brand is temporarily closing the book on its program, reports The Wall Street Journal.

Book by Cadillac gave users access to the brand's entire lineup to use for $1,800, after a $500 enrollment fee, a month. Subscribers could switch vehicles up to 18 times over a span of 12 months. The service was available in three major cities in the U.S.: Los Angeles, Dallas, and New York. Subscribers that are part of the program will have 30 days from when they're notified to return their vehicle claims the outlet.

While the service is coming to a temporary end, Cadillac could bring the service back in the future. "We are hitting the pause button for a brief time to make some tweaks to Book [by Cadillac] based on our learnings," a GM spokesman told the outlet.

The Wall Street Journal doesn't point toward any concrete things that explains why Cadillac decided to pull the plug on the subscription service besides citing unnamed sources that claimed the service was too expensive. Reportedly, some customer-service functions were also tedious because of back-end technology the service used, too.

As we pointed out earlier, a few other luxury brands have car subscription services. Access by BMW has three tiers that offer users with different cars. The Icon tier is the most affordable, as it costs $1,099 a month, and gives users access to cars like the BMW 330i, X2, X3, i3, and M240i Convertible. The BMW M tier is the priciest option at $2,699 and allows users to choose high-performance cars like the M5, X5 M, M4 Convertible, and M6 Convertible.

Mercedes-Benz's subscription, which is called Mercedes-Benz Collection, also has plans. The $1,595 Reserve plan gives users access to cars like the Mercedes-Benz E 300 Sedan, E 400 wagon, AMG C 43 Sedan, GLE 350, AMG GLC 43, E 400 Coupe, and AMG C43 Coupe. The top Premier plan is priced at $2,995 a month and brings high-performance vehicles to users, including the AMG E63 S, AMG C 63 S, S 560, G 550, GLS 550, and AMG GLE 63 S.