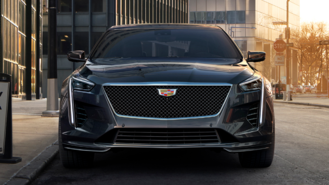 Word spread quickly after the 550-horsepower Cadillac CT6-V managed to sell out in less than a day. Perhaps that isn't all that surprising considering Cadillac promised to build only 275 cars for the U.S. However, data from order guides reveals you'll soon be able to buy the CT6 with a detuned version of the same 4.2-liter Blackwing V8.
The twin-turbo V8 will soon be offered in the range-topping Platinum grade making 500 horsepower and 553 pound-feet of torque. That's 50 horsepower and 74 pound-feet less than the V. Both cars utilize a 10-speed automatic transmission paired to an all-wheel drive system.
Although one might assume the less-potent V8 would be less-expensive, the reality is quite the opposite.
At $96,790 with destination, the Platinum 4.2 will be the most expensive CT6, $8,000 more than the V ($88,790) and $9,000 more than the 404 horsepower 3.0-liter twin-turbo ($87,790 with all-wheel drive).
That's $1,800 shy of the $98,590 MSRP of an Escalade Platinum 4x4.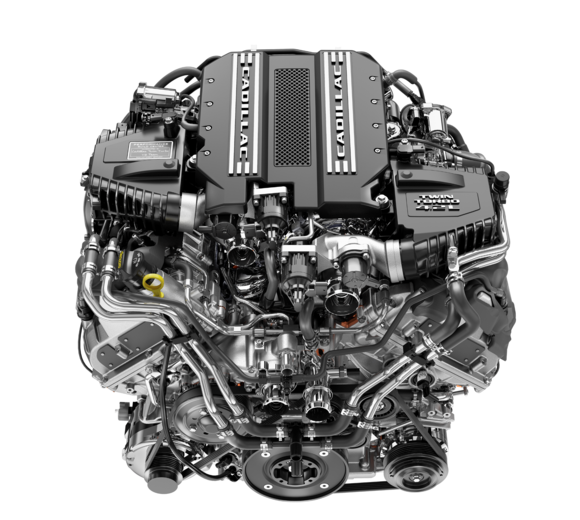 With 500 hp under the hood, the new CT6 will be more powerful and less expensive than the 2019 BMW 750i xDrive, which has an MSRP of $100,945 and comes with a 4.4-liter V8 making 445 horsepower. At the moment, competitors like the Audi A8 and Lexus LS top out at 335 and 416 horsepower, respectively.
So will the new Platinum 4.2 be a good alternative to the CT6-V? That depends on your priorities.
The CT6-V promises sportier handling, track-oriented tuning and magnetic ride control plus rear-wheel steering. 16-way leather seats are standard and the cabin features carbon fiber trim throughout. You also get 20-inch 5-spoke V-Series wheels in "midnight silver" with summer tires.
On the other hand, the Platinum 4.2 is equipped a lot like the existing Platinum grade. 20-way semi-aniline leather seats are standard, as are 19-inch multi-spoke alloy wheels in a "machined/pearl nickel" finish. Magnetic ride control and rear steering as well, but you also get the brand's Super Cruise semi-autonomous driving system.
We don't know yet just how many Platinum 4.2's Cadillac plans to build. However, given that we're already well into the 2019 model year, odds are it won't be a ton.
If you missed out on the CT6-V and are looking for a similar level of muscle and the most amount of luxury Cadillac can cram into a CT6, the Platinum 4.2 could be an appealing choice for a narrow segment of buyers.
Learn more about the current CT6 on sale now »
Pictured: 2019 Cadillac CT6-V