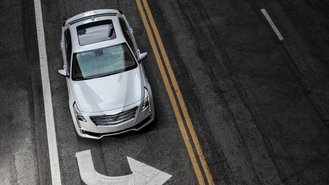 Documents submitted to the National Highway Traffic Safety Administration show changes are coming to the Cadillac lineup for 2019 as the luxury automaker shifts its offerings. The changes occur as the luxury automaker prepares to bolster its crossover lineup. Thanks to deconstructing VIN codes by The Truth About Cars, the CTS and XT5 carry over from 2018 to 2019 unchanged.
One change is coming to the ATS, which will drop its sedan offering and could go coupe only for 2019. This move shouldn't come as a surprise. Overall, car sales are dwindling as crossovers become ever more popular with consumers.
The ATS has never been a reliable seller, despite its charming driving character. The sedan hit the market in 2013 with the coupe following in 2015, and sales have fallen each year since. In 2013, the sedan's first full year on sale, Cadillac sold 38,319 ATS sedans. Through November Cadillac sold 12,007 ATS vehicles. Blame could go on the sedan's too-small rear seat, disappointing interior quality, and infuriating infotainment system.
The other change coming is the loss of the turbocharged 2.0-liter four-cylinder engine for the Cadillac CT6. This falls in line with a move Cadillac detailed this past summer – the CT6 could be heading more upscale. The loss of the 2.0-liter engine leaves only the 3.6-liter V6 as the entry-level powertrain. The hybrid powertrain, with the same turbo 2.0-liter engine, remains for 2019.
The changes come as Cadillac prepares to launch the XT4 compact crossover to join the XT5.