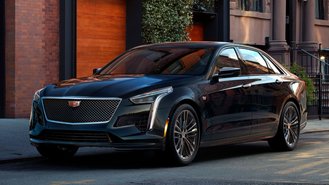 We recently heard that Cadillac's excellent Super Cruise is only available through a subscription plan. Apparently, that's been the case all along, but it was written in the fine print. For owners of a 2018 Cadillac CT6, which was the first vehicle to be offered with Super Cruise, the three-year complimentary period is about to be up. But there's some good news, as Cadillac is extended the complimentary period of the service by an additional year.
According to Motor1, Cadillac is making Super Cruise complimentary for another year for 2018 CT6 owners as an act of good faith. "As a gesture of appreciation to 2018MY CT6 Super Cruise first-time owners in the U.S., last year we made the decision to provide them with a one-year complimentary extension to their Super Cruise service once their initial three-year plan expires. These owners have been extremely helpful adopters of this technology, actively providing us with suggestions and feedback on their experiences with Super Cruise," Katie Minter, GM spokeswoman, told the outlet.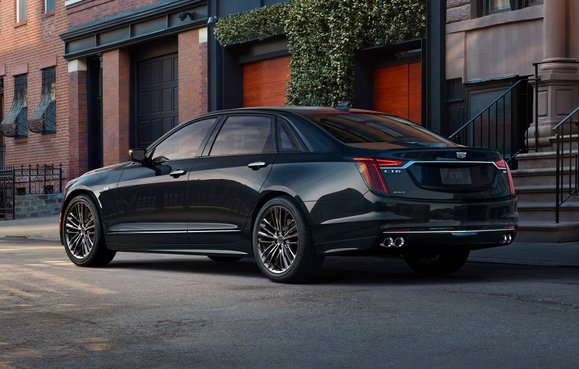 It's certainly a nice gesture, but we get the feeling that Cadillac's extending the free service for another year because some consumers were caught off guard when they received the message that their complimentary service was coming to an end. Cadillac hasn't announced how much the subscription plan will cost going forward, but consumers had to pay $5,000 extra to get Super Cruise on their 2018 CT6. The system will still be part of optional packages that consumers will have to pay for upfront in addition to the subscription plan once the three years are up. If a CT6 owner decides that he or she doesn't want Super Cruise, the sedan will still retain a few advanced safety features, like adaptive cruise control and lane-center assist.
Super Cruise is Cadillac's semi-autonomous system that allows for hands-free driving on the highway. The 2018 CT6 was the first vehicle to offer the system, but it will be available on the 2021 CT4, 2021 CT5, and 2021 Escalade. For those vehicles, 2024 is the date when Super Cruise will expire. By 2023, Super Cruise is expected to be available on 22 models across General Motors' portfolio.
Motor1 states that General Motors is working on a successor to Super Cruise that will be called Ultra Cruise. The upcoming system will reportedly allow drivers to take their hands off the wheel on city streets instead of just highways like with Super Cruise. The outlet doesn't have any information on when GM will introduce Ultra Cruise. If Super Cruise is a pricey optional package and then a subscription plan when the complimentary period runs out, we're sure Ultra Cruise will follow the same pricing guide.