Nearly every automaker on the market has some kind of driver-assist system. Different brands have different names for their systems, but they mainly all do the same thing – handle some aspects of driving on specific roads (mostly highways). While all of the systems do the same thing and use similar software and hardware to get the job done, they, as Consumer Reports found out, perform very differently.
To see which automaker has the best driver-assist system, Consumer Reports put 17 different ones through 36 different tests. Simplifying things, there are five major categories, including capability and performance, driver engagement, ease of use, communication on when systems should and should not be used, as well as dealing with an unresponsive driver. Out of the 17 driver-assist systems, General Motors' Super Cruise was ranked the highest, earning a score of 69. Impressively, Super Cruise bested Tesla's Autopilot, which earned a score of 57.
In the five major categories, Super Cruise was found to be more capable in three of them over Autopilot. Driver engagement, communication of when drivers should use the systems, and dealing with an unresponsive driver were areas where Super Cruise beat Autopilot. On the other hand, Tesla's system earned higher marks in capabilities and performance, as well as ease of use.
Let's start by taking a look at where Super Cruise performed better than Autopilot. In the driver engagement portion, Super Cruise earned a score of seven out of 10, while Autopilot scored just a three. Super Cruise utilizes a camera-based driving monitoring system that tracks the driver's eyes to see if he or she is looking at the road ahead. As Consumer Reports outlines, a camera-based system is better than other systems that require drivers to place their hands on the wheel. Additionally, Super Cruise clearly alerts drivers when it's going to disengage if and when it senses that a tricky situation is coming. In Consumer Reports' testing, Autopilot simply delivered an audible notification that it is immediately shutting off.
Communicating when a system should and shouldn't be used is another area where Super Cruise bested Autopilot. In this category, Super Cruise earned a score of eight out of 10; Autopilot scored just two out of 10. Since Super Cruise can only be used on pre-mapped, divided highways, it easily won this part of the test. The system will also warn the driver when a complex situation is coming up. In testing, Autopilot was able to be used in everything from highways to residential areas, leaving drivers to use their own judgment on when to engage the system.
Lastly, Super Cruise pulled ahead when it came to dealing with an unresponsive driver, as it did the best job of controlling the vehicle's steering and speed, along with having an escalation process for warning drivers of changes in the car's speed and steering control. In the tests, Autopilot earned a score of six out of 10, below Super Cruise's nine out of 10 score.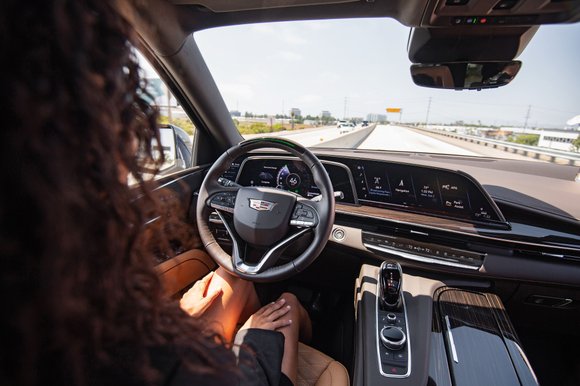 While Super Cruise earned a clear victory over Autopilot, Tesla's system managed to beat General Motors' in a few key areas. Autopilot performed the best when it came to lane keeping assist and fared well for tests involving automatic emergency braking and how the adaptive cruise control system adjusted its speed to other vehicles on the road. Tesla scored a nine out of 10 in this category.
Consumer Reports also found Autopilot to be the easiest system to use on the market. Autopilot has simple controls, clear displays, and clear feedback on what the system is doing. Tesla's system earned a score of seven out of 10, while Super Cruise earned a score of three.
It's important to note that while some systems have more strengths than others, it's crucial to try a system out before making a purchase to see which one makes the most sense for you. Different drivers prioritize different things. With so many different systems on the market, consumers should find one that's easy for them to use.
Seeing Super Cruise beat Autopilot for a second year is impressive, as Tesla is seen as the leader for high-tech features in the industry. Autopilot was one of the first semi-autonomous systems on the market, while Super Cruise came out later, it offers something Tesla doesn't – truly hands-off driving. General Motors has been positioning itself as a true rival to Tesla with new electric vehicles and more high-tech features, and Consumer Reports' study proves that it's definitely on the way to do just that.
Tesla's Autopilot is now standard on every model the automaker sells. The automaker also sells a Full Self-Driving Capability package that increases Autopilot's abilities for $8,000. Getting Super Cruise on one of GM's vehicles is a lot more confusing. Let's use the 2021 Cadillac Escalade as an example. For that SUV, Super Cruise is not available on the base Luxury trim. For the Premium Luxury trim, it requires extra packages and features that raise the trim's price by $8,850. Even after that hefty upgrade, Super Cruise is only free for three years before costing an extra $25 a month.
Other automakers that were included in Consumer Reports' testing didn't fare all that well, but Lincoln, Ford, Audi, Hyundai, Mercedes-Benz, Subaru, BMW, Porsche, and Volvo all earned scores above 40. Mazda performed the worst in Consumer Reports' tests, earning a score of just 27.