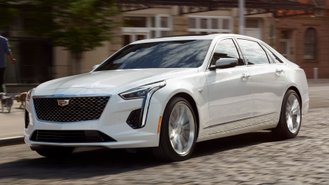 With General Motors getting ready to make its semi-autonomous Super Cruise system available on more vehicles, the automaker is looking to find a way to cash in on its most cutting-edge feature. According to a report by MotorTrend, consumers will have to pay if they want Cadillac's Level 2 Super Cruise system on eligible vehicles as part of a subscription plan after the first three years. Unfortunately, this isn't a change Cadillac is looking to make for future models. It's something that will affect past models, too.
Despite charging owners thousands of dollars at the time of purchase to get Super Cruise on certain vehicles – it was part of a $5,000 package on the 2018 Cadillac CT6 – owners are only getting three years of Super Cruise for free with their purchase. Apparently, Super Cruise was never going to be a permanent feature, even if owners paid extra for it at the dealership. Let this be a lesson to always read the fine print, no matter how small it may be, when making a major purchase. While the 2018 CT6 is quickly approaching its three-year date, Cadillac told the outlet that it would offer a complimentary fourth year on the luxury sedan.
There's no information on how much the subscription plan for Super Cruise will cost, as a Cadillac spokesperson told the outlet that it was "unable to share this information." There is a little bit of good news, though, as adaptive cruise control and lane-centering assist will remain active on vehicles when Super Cruise ends.
MotorAuthority spoke with Cadillac spokesman Stefan Cross who confirmed that Super Cruise's three-year plan was in the fine print for CT6 owners when they purchased the vehicle back in 2018. "Looking at the original disclosure and current disclosure, both say owners will need an active Super Cruise subscription and OnStar plan," said Cross. The outlet claims that the information was also displayed on the window sticker of the vehicle.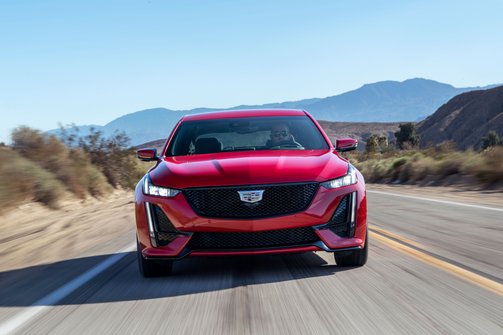 Cross also told MotorAuthority that Cadillac would offer multiple subscription plans for consumers. "It won't be a one-size fits all," said Cross. The outlet claims that Cadillac will offer a standalone subscription option for Super Cruise, as well as different pricing options. So, it's possible that Cadillac could offer a one month, one year, three years, or lifetime option.
At the moment, the focus is on the CT6, as that was the first vehicle to be offered with Super Cruise. Once the semi-autonomous system is introduced for the 2021 CT4, 2021 CT5, and 2021 Escalade, we're sure they'll follow the same three-year plan as the CT6. So, for those vehicles, Super Cruise's complimentary period won't end until 2024 if you purchase the vehicle in its first model year.
On the new vehicles, the subscription plan for Super Cruise will be in addition to the hefty upgrade price, just like it was and is for the CT6. For the 2021 Escalade, adding Super Cruise to the SUV will cost between $2,500 and $6,150 at the time of purchase. We thought that was expensive when we heard about the pricing plan. Hopefully, Cadillac's subscription plan isn't absurdly priced, as it could drastically hurt the automaker's affect interest in the automaker's most defining feature.
It certainly won't be a worthy upgrade for the majority of consumers. Forget about the subscription plan for a second. Just focusing on the additional price that Cadillac charges at the time of purchase makes Super Cruise a tough sell for a lot of drivers. The idea of charging consumers extra as part of a subscription plan makes the group of consumers that would benefit from the system even smaller. Since the system works as a hands-free Level 2 autonomous system on the highway, it's primarily aimed at drivers who cover a lot of miles on the highway.
At the moment, few brands have subscription plans for their vehicles. BMW recently introduced a plan to have nearly every feature in a vehicle be part of a subscription plan earlier this summer, but the automaker hasn't officially announced if it will follow through on the plan. In the future, things like heated seats and automatic high-beam assist could become part of a subscription plan in BMWs. Super Cruise's main rival, Tesla's Autopilot system, is available as a one-time purchase for $8,000.