One of America's most expensive SUVs is getting a price cut. Well, sort of. For 2020, order guides reveal Cadillac is lowering the price of its range-topping Escalade Platinum by $2,000. However, the reason isn't necessarily to make it more accessible but rather to remove a feature that buyers apparently didn't want.
According to a Cadillac spokesperson, the Platinum will no longer come standard with headrest-mounted DVD screens. In its current form, the Platinum grade allows passengers to watch up to two different video sources at once via dual 7-inch headrest displays and a 9-inch rear-seat entertainment system.
The spokesperson added that most buyers simply weren't asking for both. The setup allows those in back to play their favorite video game and have Russell Crowe ask whether or not they're being entertained in that one scene from Gladiator. For 2020, the headrest screens won't be standard (or optional) in the Platinum.
The change will come with proportional decreases in pricing. The 2020 Escalade Platinum will start at $93,590 with destination (down from $95,590). The larger ESV variant has been priced from $96,590 for the 4x2, while the 4x4 will soon start for less than six figures ($99,590, down from $101,590).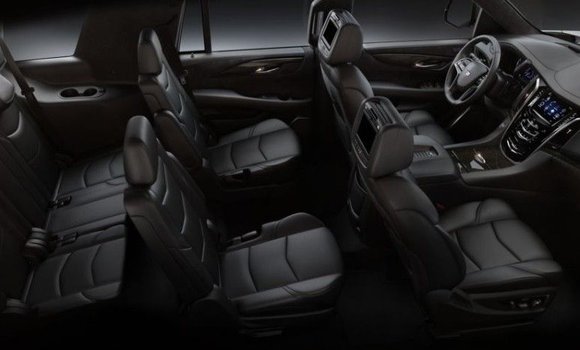 Based on our analysis, prices for all other Escalades carry over unchanged, with no major updates in terms of specs or features. The model's next redesign currently isn't expected to arrive until sometime next year as a 2021 model, although no official details have been announced.
Although the Escalade will continue to be one of the most expensive SUVs in the U.S. when fully loaded, the change in price will reposition it relative to its chief rival, the Lincoln Navigator. At $99,590, the Platinum ESV 4x4 will undercut the Navigator L Black Label 4x4 by $1,300 ($100,890 for the 2019 model).
Escalades certainly don't come cheap but incentives can help. This month, 2019 Escalades are eligible for an $8,000 rebate plus a $3,000 bonus for coming from a competing brand. Dealers are also being given up to $3,000 in unadvertised Flex Cash incentives for a total of $14,000 in potential savings.
Learn about the current Escalade on sale now »
Note: 2019 Escalade pictured