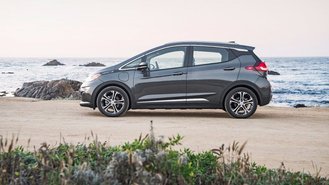 After months of waiting, consumers that purchased an electric vehicle in California are finally going to get their rebate, but it's going to take some time. The bill that Jerry Brown, California's Democratic governor, signed earlier this September has come through, providing the Clean Vehicle Rebate Project with $140 million in funds. The money will go towards giving Californians the rebates they've been waiting for since earlier this July when the rebates for EVs came to a screeching halt.
According to the CVRP's FAQ page, the wait list that Californians were put on earlier this year on June 29 officially ended on November 21. For consumers that had their wait listed applications approved before November 21, your checks will be sent within 90 days of November 21. Checks will be sent within 90 days of the approved application date for consumers that had their wait listed application approved on or after November 21. These timelines only apply to consumers in California that applied for a standard rebate.
For consumers that applied for an increased rebate between the dates of June 29 and November 20, 2017, your rebate check will arrive within 90 days of your application approval date.
The CVRP claims that "normal processing times" are back in place for Californians that applied for a rebate after November 21. Applications are reviewed in the order that they're received, and the CVRP's average times for applications that are not selected for income verification reportedly takes 30 calendar days to review. Applications that are selected for income verification, on average, are reviewed after 25 calendar days.
While waiting 90 days isn't exactly ideal, it should come as a relief to hear that the rebate is on its way.