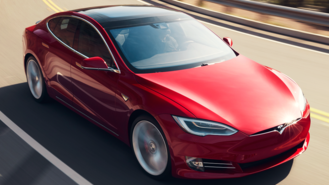 Starting on December 3, major changes will kick off for consumers shopping for an electrified vehicle in California. The state has revised its Clean Vehicle Rebate Program (CVRP) to include a cap on what vehicles qualify for the program based on its MSRP and has lowered the rebate amount by $500 based on what type of electrified vehicle is purchased.

Next month, rebates for electric vehicles and fuel-cell cars will be reduced by $500 to $2,000 and $4,500, respectively. For plug-in hybrids, the rebates fall from $1,500 to $1,000. To be eligible for the rebate, a plug-in hybrid must have a range of at least 35 miles, which is up from the current requirement of 20 miles. Rebates for zero-emissions motorcycles are down $250 to $750, as well. Consumers that meet California's requirements to be classified as low-to-moderate income buyers will continue to receive rebates of $3,500 for plug-in hybrids, $4,500 for electric vehicles, and $7,000 for fuel-cell cars.

As for the new cap that's in place, electric vehicles and plug-in hybrids that have an MSRP of $60,000 and above won't qualify for a rebate. For consumers, vehicles like the Audi e-tron, Jaguar I-Pace, Porsche Taycan, Tesla Model S, and Tesla Model X won't be eligible for a rebate. The cap doesn't apply to fuel-cell electric vehicles, but there are only a few fuel-cell vehicles on the road, the Toyota Mirai and the Honda Clarity being the two main options, and none of them cost $60,000.

The changes to the CVRP are interesting to say the least. According to The Los Angeles Times, a spokeswoman for the program claims that demand exceeds the current budget, which has led to it being oversubscribed recently. While we don't see the change in rebates affecting consumers too much as $500 less on an electrified vehicle isn't that much of a difference, the cap is an interesting introduction.

Electric vehicles are popular in California and Tesla is the king of EVs in the state. Two of the three offerings the brand currently sells are no longer eligible for any rebates, which could dissuade some high-end buyers from purchasing an electric vehicle. Although, that's exactly what the changes are meant to do, claims the LA Times, as the state wants to distribute resources to low-income consumers.