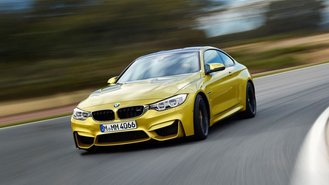 In the first quarter of 2015, car leasing hit a fresh high as consumers moved to the option as a way of both lowering their monthly payment and taking advantage of a bounty of good deals on new cars, trucks and crossovers. Approximately 31.5% of new vehicles from January - March of 2015 were leased, compared to 24% just five years ago during the same period.
Lower Monthly Payments
As we reported last week, consumers are taking longer than ever to pay off their auto loans. Part of the reason is because they are buying more expensive cars--not by necessity, but by vanity. The average monthly payment continues to rise and averaged $488 last month and last month the average loan hit a record $28,711. So what's a shopper to do? In a word, lease. Most of the time, leasing a new vehicle will lower the monthly payment on a car.
In fact, according to Melinda Zabritski of Experian Automotive, "The difference between a monthly payment for those leasing a new vehicle versus those who buy new is almost $100." That amount is significant, and lends to the fact that leasing is more popular than ever. And the excellent deals currently available are a big part of the reason why. The average monthly lease payment in May actually dropped $7 per month compared to the same time last year.
Flexibility and the Power of Choice
As we've mentioned before, leasing represents an excellent way to maintain financial flexibility. By leasing, buyers are not saddling themselves with a ton of debt. They simply pay a small down payment anywhere from $0 to $4000 and make monthly payments that are more manageable than traditional auto loans.
And let's face it--consumers' tastes change. Either by choice or either by circumstance. If a shopper is 28 and leases a 2015 BMW 428 for three years and later decides to settle down and start a family, the option exists since the vehicle can be turned in after the lease term expires. He or she then has the option to either get into a crossover like a small & sensible 2015 Honda CR-V or something larger, like the 2015 Nissan Murano. Should they really love that 428, they also have the option to buy it outright after the lease expires.
Either way, the vehicle owner is privy to the choice. Sure, if the vehicle was owned, it could be sold...but the process could be drawn out over weeks--even months. Most consumers agree that it's a tedious process, especially when trying to sell a vehicle past the $20k threshold, let alone a $42k BMW 428.
Outstanding Lease Deals
This month, there are a number of great deals on a variety of different vehicles, from crossovers to full-size pickup trucks. One of our favorite deals is the current lease special on the 2015 Subaru Impreza. Currently, you can lease one for $209/month for 36 months--with $0 due at signing.
You can see the complete list of Lease Deals for June 2015 here.