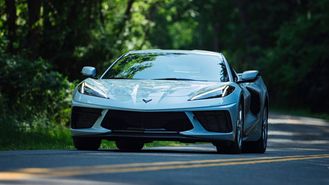 Thanks to the coronavirus pandemic, the all-new Chevrolet C8 Corvette had a difficult birth. With the coronavirus still continuing to spread throughout the U.S., it looks like Chevy hasn't been able to really get a handle on manufacturing the mid-engine sports car, which has proved to be an immediate hit. A recent report from Corvette Blogger claims that the Corvette Assembly Plant will be shut down for an entire week due to supplier issues from the COVID-19 pandemic. The outlet claims that the plant will be closed until October 19.
The issue, as the outlet points out, is due to parts that are only specific to the C8 Corvette. Chevrolet spokesman Kevin Kelly gave Corvette Blogger this statement:
"Due to a temporary parts supply issue, we can confirm that Bowling Green Assembly will not run production the week of October 12. Our supply chain, manufacturing and engineering teams are working closely with our supply base to mitigate any further impact on production, and we expect the plant to resume normal operations on Monday, October 19."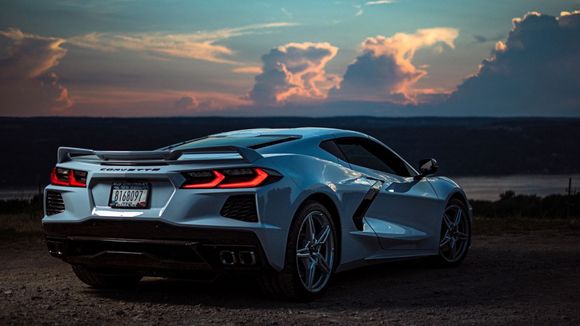 According to unnamed sources, Chevrolet does have another option, which would be to temporarily shut down the affected parts. That's something it did earlier this year with the available carbon fiber aero kits and optional rear wing. Apparently, Chevrolet didn't want to go down that route and thought a temporary shutdown would be a better alternative.
This delay doesn't seem to be as severe as the first two times and the outlet claims that Chevrolet still believes it can fulfill all of its existing 2020 orders. Since Chevrolet hasn't released an official press release and isn't willing to provide more information on what specific supplies it's waiting on or what kind of timeline it's working with, it's difficult to say whether it will affect arrival times.
The first production year of the all-new C8 Corvette has been a nightmare for Chevy. First, there was the UAW strike, which caused Chevrolet to push production of the C8 Corvette back. Once Chevrolet finally started building the sports car in February, which was already well behind schedule, the coronavirus hit and the automaker had to shut down its operations. When production got underway, Chevrolet had to cancel some of the vehicle's options because of supply issues. At the end of the day, consumers that do take delivery of a C8 Corvette are incredibly lucky.