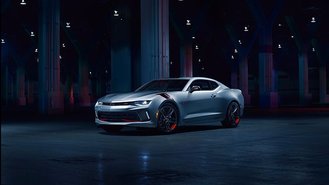 If you're shopping for a new vehicle and want a touch of custom visuals to set your new ride apart, Chevrolet wants to both sell you one of its well-regarded models and save you the trip to the paint shop with a stylish new trim option.
The Redline Special Edition package, which debuted Thursday at the Chicago Auto Show, is based on a concept shown at the 2015 SEMA event in Las Vegas. Redline-trimmed Chevys wear black wheels, blacked-out grilles, and black Chevrolet logos; the after-dark approach is dressed up by red detailing on the wheels and red outlines on the model badges.
Chevrolet will offer Redline trim on eight vehicle lines: the Cruze LT sedan and hatchback, Malibu LT, and Camaro LT/SS coupe and convertible; the Trax LT, Equinox LT, and Traverse Premier crossovers; and the Colorado LT and Silverado Z71 Crew Cab and Double Cab pickups. Each application will receive model-specific touches – the trucks, for example, get red tow hooks, while the Camaro wears twin hash stripes on its front fenders.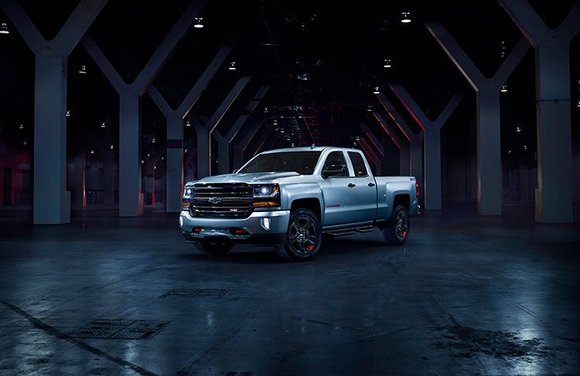 The packages are strictly cosmetic; Chevy isn't changing engine redlines (or other specifications), and the new wheels are the closest these cars get to suspension adjustments.
Redline Silverados are currently available, while Chevy will phase in the rest of the special editions over the course of this year.